Pasadena, Texas Map Of Blood Testing Facilities

Represents a
LabCorp
blood testing facility

Represents a
Quest Diagnostics
blood testing facility
Blood Testing Centers In State
Labcorp Center
,515 W Mayfield Rd Ste 401,Arlington,TX,76014
Labcorp Center
,4207 James Casey St Ste 101,Austin,TX,78745
Labcorp Center
,711 W 38Th St Suite B-2,Austin,TX,78705
Labcorp Center
,1602 Rock Prairie Rd Ste 260,College Station,TX,77845
Labcorp Center
,1534 S Staples,Corpus Christi,TX,78404
Labcorp Center
,3600 Gaston Ave 730,Dallas,TX,75246
Labcorp Center
,3801 Gaston Ave Ste 104,Dallas,TX,75246
Labcorp Center
,7777 Forest Ln Bldg A Ste 105,Dallas,TX,75230
Labcorp Center
,8220 Walnut Hill Ln Ste 503,Dallas,TX,75231
Labcorp Center
,951 York Dr Ste 101,Desoto,TX,75115
Labcorp Center
,325 N Shiloh Rd 101,Garland,TX,75042
Labcorp Center
,3101 Joe Ramsey Blvd E Ste 105,Greenville,TX,75401
Labcorp Center
,11301 Fallbrook 126,Houston,TX,77065
Labcorp Center
,427 W 20Th St Ste 504,Houston,TX,77008
Labcorp Center
,18648 Mckay Blvd 215,Humble,TX,77338
Labcorp Center
,815 N 4Th St Ste D,Longview,TX,75601
Labcorp Center
,400 Sw 25Th Ave,Mineral Wells,TX,76067
Labcorp Center
,3804 W 15Th Ste 210,Plano,TX,75075
Labcorp Center
,4499 Medical Dr Ste 101,San Antonio,TX,78229
Labcorp Center
,8042 Wurzbach Rd Ste 140,San Antonio,TX,78229
Labcorp Center
,8601 Village Dr Ste 202,San Antonio,TX,78217
Labcorp Center
,2001 N Loy Lake Rd Ste M,Sherman,TX,75090
Labcorp Center
,506 Graham Suite 260,Tomball,TX,77375
Labcorp Center
,649 S. Broadway Ave Suite 1,Tyler,TX,75701
Labcorp Center
,7207 Gessner Dr,Houston,TX,77040
Labcorp Center
,1106 Alston Ave Suite 250,Fort Worth,TX,76104
Labcorp Center
,5505 S Expressway 77 Ste 103,Harlingen,TX,78550
Labcorp Center
,7390 Barlite Blvd Ste 135,San Antonio,TX,78224
Labcorp Center
,602 Hurst St,Center,TX,75935
Labcorp Center
,4401 Garth Rd,Baytown,TX,77521
Labcorp Center
,399 W. Campbell Rd Ste 210,Richardson,TX,75080
Labcorp Center
,5420 Dashwood Dr Ste 205,Houston,TX,77081
Labcorp Center
,7580 Fannin St Ste 320,Houston,TX,77054
Labcorp Center
,1424 East Ridge Road Ste2,Mcallen,TX,78504
Labcorp Center
,2222 Airline Rd Ste B4,Corpus Christi,TX,78414
Labcorp Center
,513 Gaslight Blvd,Lufkin,TX,75904
Labcorp Center
,12602 Toepperwein Rd Ste 220,Live Oak,TX,78233
Labcorp Center
,2000 S Fm 51,Decatur,TX,76234
Labcorp Center
,3501 Knickerbocker Rd,San Angelo,TX,76904
Labcorp Center
,571 W Main St Ste 110,Lewisville,TX,75057
Labcorp Center
,208 Oak Drive South 303,Lake Jackson,TX,77566
Labcorp Center
,19016 Stone Oak Parkway 265,San Antonio,TX,78258
Labcorp Center
,8313 Southwest Fwy Ste 111,Houston,TX,77074
Labcorp Center
,3220 Gus Thomasson Rd Ste 226,Mesquite,TX,75150
Labcorp Center
,3430 Wheatland Rd Ste 218,Dallas,TX,75237
Labcorp Center
,4106 Dowlen Rd E,Beaumont,TX,77706
Labcorp Center
,411 N Belknap St,Stephenville,TX,76401
Labcorp Center
,6210 John Ryan Dr Ste 110,Fort Worth,TX,76132
Labcorp Center
,343 W Houston St Ste 308,San Antonio,TX,78205
Labcorp Center
,1601 Main St Ste 405,Richmond,TX,77469
Labcorp Center
,1200 Brooklyn Ave Ste 165,San Antonio,TX,78212
Labcorp Center
,3331 Colorado Blvd,Denton,TX,76210
Labcorp Center
,4351 Booth Calloway Suite 105,North Richland Hills,TX,76180
Labcorp Center
,100 Medical Center Blvd Ste 114,Conroe,TX,77304
Labcorp Center
,2501 Jimmy Johnson Blvd 209,Port Arthur,TX,77640
Labcorp Center
,1901 Medi Park Dr Ste 43,Amarillo,TX,79106
Labcorp Center
,10555 Vista Del Sol Dr Ste 110,El Paso,TX,79925
Labcorp Center
,2829 Babcock Rd Ste 448,San Antonio,TX,78229
Labcorp Center
,328 W Main St Ste 9,Azle,TX,76020
Labcorp Center
,4504 Boat Club Rd Ste 300,Fort Worth,TX,76135
Labcorp Center
,6801 Mcpherson Rd Ste 328,Laredo,TX,78041
Labcorp Center
,1303 Mccullough Ave Ste 429,San Antonio,TX,78212
Labcorp Center
,864 Central Blvd Ste 900,Brownsville,TX,78520
Labcorp Center
,1301 S Coulter St Ste 105,Amarillo,TX,79106
Labcorp Center
,850 Tower Dr Ste 101,Odessa,TX,79761
Labcorp Center
,3505 Summerhill Rd Ste 3,Texarkana,TX,75503
Labcorp Center
,7400 Fannin St Ste 145,Houston,TX,77054
Labcorp Center
,228 Strickland Dr,Orange,TX,77630
Labcorp Center
,1235 Lake Pointe Pkwy 102,Sugar Land,TX,77478
Labcorp Center
,1302 Lane St Ste 800,Irving,TX,75061
Labcorp Center
,750 Eureka St Ste C,Weatherford,TX,76086
Labcorp Center
,17070 Red Oak Dr Ste 107,Houston,TX,77090
Labcorp Center
,203 Walls Dr Ste 102,Cleburne,TX,76031
Labcorp Center
,4510 Medical Center Dr Ste 212,Mckinney,TX,75069
Labcorp Center
,1700 W Fm 700,Big Spring,TX,79720
Labcorp Center
,1111 Raintree Cir Ste 250,Allen,TX,75013
Labcorp Center
,5944 W Parker Rd Ste 200,Plano,TX,75093
Labcorp Center
,21700 Kingsland Blvd Ste 108,Katy,TX,77450
Labcorp Center
,5282 Medical Dr Ste 190,San Antonio,TX,78229
Labcorp Center
,350 Westpark Way Ste 104,Euless,TX,76040
Labcorp Center
,3708 22Nd Pl Ste 2,Lubbock,TX,79410
Labcorp Center
,2821 E President George Bush Hwy Ste 302,Richardson,TX,75082
Labcorp Center
,4201 Medical Center Dr Ste 390,Mckinney,TX,75069
Labcorp Center
,874 Ed Hall Dr. 114,Kaufman,TX,75142
Labcorp Center
,124 E Bandera Rd Ste 303,Boerne,TX,78006
Labcorp Center
,1528 Common St Ste 6,New Braunfels,TX,78130
Labcorp Center
,1331 W Grand Pkwy N 342,Katy,TX,77493
Labcorp Center
,250 Blossom Suite 180,Webster,TX,77598
Labcorp Center
,7501 Las Colinas Blvd Ste 100,Irving,TX,75063
Labcorp Center
,2800 E Broad St Ste 424,Mansfield,TX,76063
Labcorp Center
,8305 Walnut Hill 220,Dallas,TX,75231
Labcorp Center
,13215 Dotson Rd 120,Houston,TX,77070
Labcorp Center
,1200 Binz Suite 140,Houston,TX,77004
Labcorp Center
,1102 S Airport Bldg 2,Weslaco,TX,78596
Labcorp Center
,3880 Parkwood Bvd Bldg3 Ste302,Frisco,TX,75034
Labcorp Center
,1205 Medical Plaza Ct,Granbury,TX,76048
Labcorp Center
,1702 Hwy 181 North Ste B-12,Portland,TX,78374
Labcorp Center
,13725 Northwest Blvd Ste 250,Corpus Christi,TX,78410
Labcorp Center
,5308 N Galloway 202,Mesquite,TX,75150
Labcorp Center
,3103 S.E. Military Dr Ste 104,San Antonio,TX,78223
Labcorp Center
,8160 Walnut Hill Ln 216,Dallas,TX,75231
Labcorp Center
,1600 W.College St Ste Ll30,Grapevine,TX,76051
Labcorp Center
,1871 Harroun Ave Ste 300,Mckinney,TX,75069
Labcorp Center
,5119 Fairmont Suite C,Pasadena,TX,77505
Labcorp Center
,3040 East Main Suite Z,Uvalde,TX,78801
Labcorp Center
,16545 Southwest Frwy 225,Sugar Land,TX,77479
Labcorp Center
,201 Kingwood Medical Dr A100,Kingwood,TX,77339
Labcorp Center
,300 N. Rufe Snow Ste 101,Keller,TX,76248
Labcorp Center
,6807 Emmett F Lowry 300,Texas City,TX,77591
Labcorp Center
,240 E Renfro Suite 106,Burleson,TX,76028
Labcorp Center
,8633 Broadway 103,Pearland,TX,77584
Labcorp Center
,4323 N Josey Lane Suite 200B,Carrollton,TX,75010
Labcorp Center
,3903 Wiseman Blvd Suite 219,San Antonio,TX,78251
Labcorp Center
,6301 Gaston Avenue 405-W,Dallas,TX,75214
Labcorp Center
,1919 North Loop W 172,Houston,TX,77008
Labcorp Center
,1411 N.Beckley Ste161 Paviii,Dallas,TX,75203
Labcorp Center
,10930 Resource Pkwy C,Houston,TX,77089
Labcorp Center
,855 Frostwood,Houston,TX,77024
Labcorp Center
,16030 Park Valley Suite 200,Round Rock,TX,78681
Labcorp Center
,341 Wheatfield Dr Ste 130,Sunnyvale,TX,75182
Labcorp Center
,146 Hospital Drive,Angleton,TX,77515
Labcorp Center
,305 N Mckinney,Sweeny,TX,77480
Labcorp Center
,2500 W Illinois Ave Suite 200,Midland,TX,79701
Labcorp Center
,2410 Wycon Drive Suite 104,Waco,TX,76712
Labcorp Center
,9539 Huffmeister Suite B,Houston,TX,77095
Labcorp Center
,7420 Remcon Circle Suite C1,El Paso,TX,79912
Labcorp Center
,1900 N Loop West 180,Houston,TX,77018
Labcorp Center
,4801 Alberta Av. D-14,El Paso,TX,79905
Labcorp Center
,300 N. Highland 130,Sherman,TX,75092
Labcorp Center
,7801 Lakeview Parkway 110,Rowlett,TX,75089
Labcorp Center
,1700 E. Cliff,El Paso,TX,79902
Labcorp Center
,8 Hospital Drive,Abilene,TX,79606
Labcorp Center
,1341 W. Mockingbird Ln Ste200,Dallas,TX,75247
Labcorp Center
,2115 Stephen's Place 1200,New Braunfels,TX,78130
Labcorp Center
,4144 N. Central Expwy Ste 740,Dallas,TX,75204
Labcorp Center
,2020 E Randol Mill Rd Ste 302,Arlington,TX,76011
Labcorp Center
,129 Vision Park Blvd 113,Shenandoah,TX,77384
Labcorp Center
,3701 Fairway Suite 110,Wichita Falls,TX,76309
Quest Diagnostics Center
,2000 Dr N W Atkinson Blvd,Alice,TX,78332-4244
Quest Diagnostics Center
,902 W Randol Mill,Arlington,TX,76012-4754
Quest Diagnostics Center
,6100 Bandera Road,San Antonio,TX,78238-1666
Quest Diagnostics Center
,1615 Hospital Pkwy,Bedford,TX,76022-5936
Quest Diagnostics Center
,1200 Binz St,Houston,TX,77004-6944
Quest Diagnostics Center
,505 N Ridgeway Drive,Cleburne,TX,76033-5191
Quest Diagnostics Center
,124 Industrial Ave,Azle,TX,76020-2934
Quest Diagnostics Center
,1652 E Houston Street,Beeville,TX,78102-5313
Quest Diagnostics Center
,2301 Ranch Rd 620 South,Lakeway,TX,78734-6240
Quest Diagnostics Center
,2151 W Oaklawn Rd,Pleasanton,TX,78064-4604
Quest Diagnostics Center
,401 E Us Highway 82,Sherman,TX,75092-0000
Quest Diagnostics Center
,305 Singing Oaks,Spring Branch,TX,78070-6505
Quest Diagnostics Center
,3130 Lawrence Rd,Wichita Falls,TX,76308-1607
Quest Diagnostics Center
,14101 Northwest Blvd,Corpus Christi,TX,78410-5134
Quest Diagnostics Center
,3430 W Wheatland Rd,Dallas,TX,75237-3458
Quest Diagnostics Center
,800 Riverwood Court,Conroe,TX,77304-2824
Quest Diagnostics Center
,1151 N Buckner Blvd,Dallas,TX,75218-3400
Quest Diagnostics Center
,4333 North Josey Lane Plaza Ii,Carrollton,TX,75010-1601
Quest Diagnostics Center
,140 East F. M. 544,Murphy,TX,75094-0000
Quest Diagnostics Center
,5500 Overton Ridge Blvd,Fort Worth,TX,76132-3281
Quest Diagnostics Center
,1505 W Wilshire Blvd,Burleson,TX,76028-8725
Quest Diagnostics Center
,2817 S Mayhill Rd,Denton,TX,76208-5966
Quest Diagnostics Center
,1140 Westmont Dr,Houston,TX,77015-4365
Quest Diagnostics Center
,2723 W Trenton,Edinburg,TX,78539-3433
Quest Diagnostics Center
,1810 Murchison Dr,El Paso,TX,79902-2906
Quest Diagnostics Center
,13300 Hargrave Road,Houston,TX,77070-4314
Quest Diagnostics Center
,4625 Boat Club Rd,Lake Worth,TX,76135-7022
Quest Diagnostics Center
,5255 Woodrow Bean Transmountain Drive,El Paso,TX,79924-3832
Quest Diagnostics Center
,11613 N Central Expwy,Dallas,TX,75243-3843
Quest Diagnostics Center
,201 B Hwy 332 West,Lake Jackson,TX,77566-5222
Quest Diagnostics Center
,1221 East 10Th Street,Weslaco,TX,78596-4281
Quest Diagnostics Center
,7630 N Beach St,Fort Worth,TX,76137-3017
Quest Diagnostics Center
,4101 Wesley St,Greenville,TX,75401-5635
Quest Diagnostics Center
,4930 Osborne Dr,El Paso,TX,79922-1043
Quest Diagnostics Center
,11717 Highland Meadow Dr,Houston,TX,77089-6827
Quest Diagnostics Center
,2802 Garth Rd,Baytown,TX,77521-3925
Quest Diagnostics Center
,702 E Calton Rd,Laredo,TX,78041-3988
Quest Diagnostics Center
,12385 Kingsride Avenue,Houston,TX,77024-2554
Quest Diagnostics Center
,805 Hill Blvd,Granbury,TX,76048-1482
Quest Diagnostics Center
,8850 Six Pines Drive,The Woodlands,TX,77380-2690
Quest Diagnostics Center
,3529 Heritage Trace Parkway,Keller,TX,76244-0970
Quest Diagnostics Center
,952 S Fry Rd,Katy,TX,77450-3061
Quest Diagnostics Center
,2300 S Clear Creek Rd,Killeen,TX,76549-4984
Quest Diagnostics Center
,503 Gaslight Blvd,Lufkin,TX,75904-3127
Quest Diagnostics Center
,3417 20Th St,Lubbock,TX,79410-1205
Quest Diagnostics Center
,990 Highway 287 N,Mansfield,TX,76063-2611
Quest Diagnostics Center
,4510 Medical Center Dr,Mckinney,TX,75069-1604
Quest Diagnostics Center
,1303 Mccullough Ave,San Antonio,TX,78212-5628
Quest Diagnostics Center
,5711 Almeda Rd,Houston,TX,77004-7303
Quest Diagnostics Center
,106 W. Bay Area Blvd,Webster,TX,77598-0000
Quest Diagnostics Center
,523 N Alleghaney Ave,Odessa,TX,79761-4405
Quest Diagnostics Center
,3600 Communications Pkwy,Plano,TX,75093-8159
Quest Diagnostics Center
,3801 W 15Th St Ste 100,Plano,TX,75075-7752
Quest Diagnostics Center
,3150 Clarksville Street,Paris,TX,75460-5024
Quest Diagnostics Center
,1831 N Zaragoza Road,El Paso,TX,79936-7900
Quest Diagnostics Center
,3900 Junius St,Dallas,TX,75246-1615
Quest Diagnostics Center
,1601 Main Street,Richmond,TX,77469-3230
Quest Diagnostics Center
,1001 W Arbrook Blvd,Arlington,TX,76015-4222
Quest Diagnostics Center
,15259 Southwest Freeway,Sugar Land,TX,77478-4443
Quest Diagnostics Center
,2501 Jimmy Johnson Blvd,Port Arthur,TX,77640-2011
Quest Diagnostics Center
,8901 Fm Road 1960,Humble,TX,77338-4125
Quest Diagnostics Center
,2207 S. Western,Amarillo,TX,79109-0000
Quest Diagnostics Center
,1101 Raintree Cir,Allen,TX,75013-4922
Quest Diagnostics Center
,13406 Medical Complex Dr,Tomball,TX,77375-6543
Quest Diagnostics Center
,3230 I- 30 East,Mesquite,TX,75150-2668
Quest Diagnostics Center
,1250 8Th Avenue,Fort Worth,TX,76104-4156
Quest Diagnostics Center
,4001 Long Prairie Road,Flowermound,TX,75028-1525
Quest Diagnostics Center
,3501 N Macarthur Blvd,Irving,TX,75062-3636
Quest Diagnostics Center
,3445 Phelan Blvd,Beaumont,TX,77707-2267
Quest Diagnostics Center
,3133 S Alameda Street,Corpus Christi,TX,78404-2584
Quest Diagnostics Center
,603 N Second Street,Longview,TX,75601-6441
Quest Diagnostics Center
,1201 East Ridge Road,Mcallen,TX,78503-1531
Quest Diagnostics Center
,921 Texas Blvd,Texarkana,TX,75501-5163
Quest Diagnostics Center
,7125 Sanger Avenue,Waco,TX,76712-3981
Quest Diagnostics Center
,822 S Fleishel Avenue,Tyler,TX,75701-2016
Quest Diagnostics Center
,10680 Jones Road,Houston,TX,77065-5594
Quest Diagnostics Center
,840 E Redd Rd,El Paso,TX,79912-7264
Quest Diagnostics Center
,8200 Wednesbury Lane,Houston,TX,77074-2994
Quest Diagnostics Center
,230 Strickland Drive,Orange,TX,77630-4750
Quest Diagnostics Center
,1105 Sante Fe,Weatherford,TX,76086-5852
Quest Diagnostics Center
,2727 Bolton Boone Dr,Desoto,TX,75115-2019
Quest Diagnostics Center
,12121 Richmond Ave,Houston,TX,77082-2453
Quest Diagnostics Center
,651 N. Us Hwy 183,Leander,TX,78641-7001
Quest Diagnostics Center
,1919 North Loop W,Houston,TX,77008-1354
Quest Diagnostics Center
,18707 Hardy Oak Blvd,San Antonio,TX,78258-4891
Quest Diagnostics Center
,3708 Jefferson Street,Austin,TX,78731-6206
Quest Diagnostics Center
,4150 Southwest Drive,Abilene,TX,79606-8222
Quest Diagnostics Center
,7111 Medical Center Drive,Texas City,TX,77591-2667
CURRENT WEATHER
Location: Pasadena
Station Name: Pasadena
Data Date: 10-01-2020 ECT
Data Time: 15:01 ECT
Current Temp: 73'F
Min. Temp: 72'F
Max. Temp: 75'F
Humidity: 83%
Pressure: 1009 kPa
Wind Speed: 3.6 Bf
Weather: Clouds
Description: Overcast Clouds
Data Provided Via OpenWeatherMap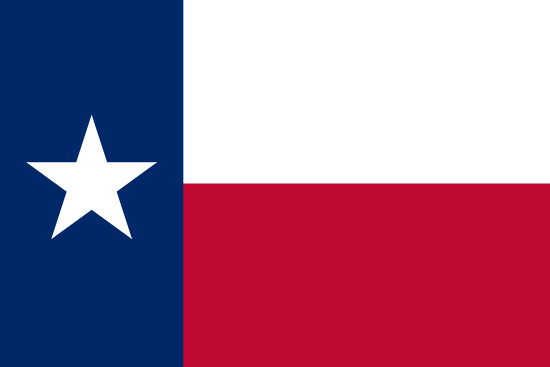 Pasadena () is a city in the U.S. state of Texas, within the Houston–The Woodlands–Sugar Land metropolitan area. As of the 2010 U.S. Census, the city's population is 149,043, making it the seventeenth most populous city in the state of Texas, as well as the second-largest city in Harris County. The area was founded in 1893 by John H. Burnett of Galveston, who named the area after Pasadena, California, because of the perceived lush vegetation.
The Pasadena Volunteer Fire Department is the largest of all volunteer municipal fire departments in the United States.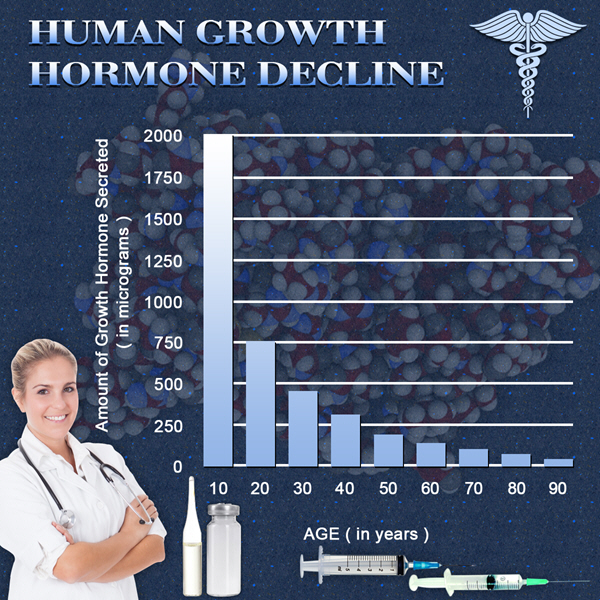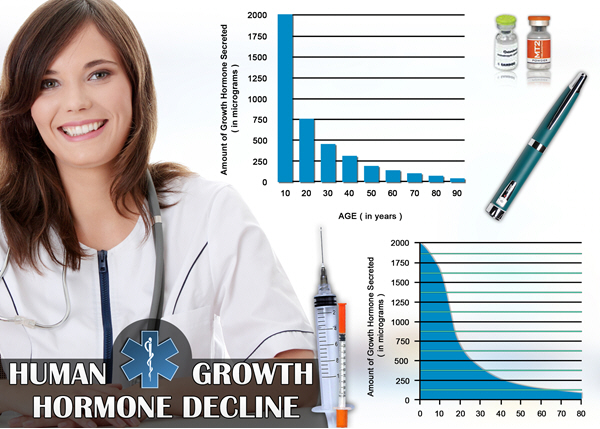 How useful was this post?
Click on a thumb to rate it!
Average rating / 5. Vote count:
Word Count: 93