Reading Time:
8
minutes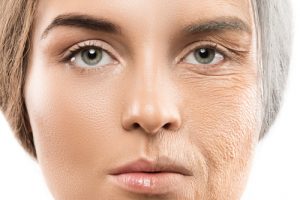 Hormone balance is one of the keys to looking and feeling younger. Aging might be unavoidable, but some things can be done to prolong vitality and enhance the quality of life.
Of the many hormones that help us feel and look our best, Human Growth Hormone (HGH) is one of the most important.
Produced by the pituitary gland, HGH is responsible for modulating cellular regeneration, keeping the various physiological functions fine-tuned, and operating at peak functional capacity.
How Does the Body Produce HGH?
The production of Human Growth Hormone is dependent on an incredibly important Secretagogue known as Growth Hormone-Releasing Hormone, or GH-RH.
The body recognizes a need for HGH secretion and sends signals to the hypothalamus. The hypothalamus responds by releasing GH-RH into blood, sending it to the pituitary gland, which triggers the release of Human Growth Hormone.
What Causes Adult-Onset HGH Deficiency?
Somatopause is the medical term for the age-related decline in the natural production of endogenous Human Growth Hormone. Beginning in the late 20s, the pituitary starts to produce less and less HGH to the tune of about 1% per year.
It takes a long time for this to affect physiology actively, but the effects build over time. In an odd turn of fate, the pituitary gland retains the ability to produce Human Growth Hormone but just does not receive enough signal from the hypothalamus to fulfill the body's needs.
When stimulated by GH-RH or a functionally identical compound, the body can still produce the Human Growth Hormone that it needs to function at a higher level. That's where Sermorelin Acetate comes in.
Signs of Somatopause
HGH Deficiency is a complex disorder that has widespread adverse effects on wellness and exacerbates the natural process of aging.
Somatopause is characterized by a vari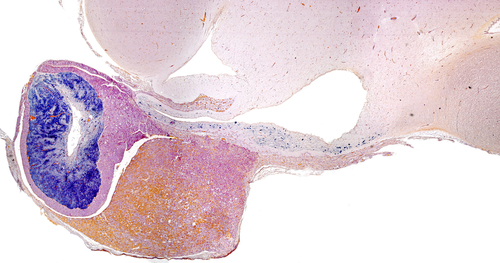 ety of symptoms associated with impaired cellular metabolism, including diminished energy levels, weakened immune resistance, weight gain, trouble recovering from injury and illness, depression, loss of bone mineral density, deep wrinkling, thinning hair, and more.
Not every patient will experience symptoms in the same way. The more signs that you are personally suffering from, the more likely that HGH Deficiency is negatively impacting your life.
Benefits of Sermorelin Therapy
Throughout a six-round battery of Sermorelin Acetate treatments, which are either administered once-daily or five times per week, you can expect to experience significant and potentially life-changing benefits via the effects of prescription Sermorelin.
Initially, your benefits will primarily be energy-related. Your fatigue will diminish, and you'll have more zest and enthusiasm to get you through the day. Psychological benefits also build quickly over the initial weeks of treatment.
You should recognize improvements in focus, as well as improved mood stability. Over the initial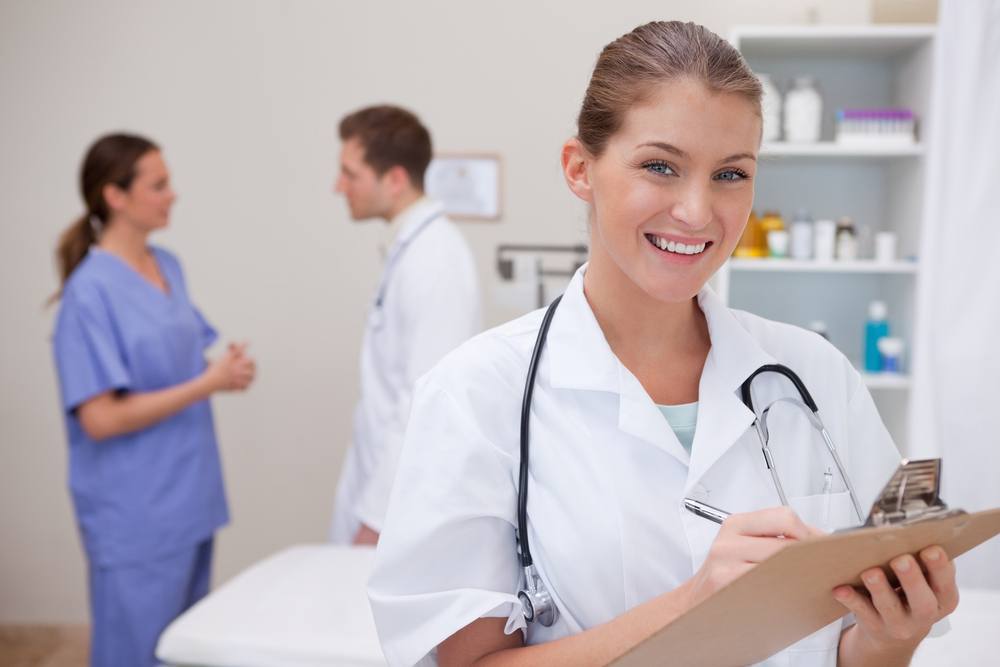 months, you'll realize that you have improved exercise capacity, and you can work harder and faster than you did before.
In the latter half of your six-month Sermorelin regimen, you'll notice changes in your body composition that should make you happy. You'll burn fat more readily, and your efforts in the gym will be rewarded more easily.
You should also notice thicker hair and even smoother skin. Remember, however, that every patient responds differently to treatment, but most patients experience a range of significant benefits throughout six months.
Sermorelin Acetate Amplifies Natural HGH Production
So, at this point, we've established that GH-RH production is the underlying issue that leads to Somatopause.
For two generations now, bio-identical Human Growth Hormone has been used to treat HGH Deficiency effectively.
While it has been very beneficial, there is always room for alternatives. Sermorelin Acetate is a man-made hormone that is produced using recombinant-DNA technology.
Sermorelin was initially synthesized by Serono Labs in the year 1998 for the treatment of adult Human Growth Hormone Deficiency resulting from secondary Hypogonadism.
Sermorelin can also be used for children with HGH Deficiency that have a healthy pituitary to prevent Idiopathic Short Stature (ISS) and Dwarfism. Sermorelin is also used for the treatment of AIDS-related Cachexia, helping preserve muscle mass and proper metabolism in patients.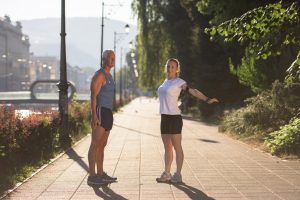 Though Sermorelin is not physiologically the same as Growth Hormone-Releasing Hormone, it does share the identical active component of the naturally produced hormone.
GH-RH is built from 44 amino acids, but 15 of those amino acids are inert and have no effect on human physiology.
To save costs and simplify the development cycle of the HRT treatment, Sermorelin Acetate is a truncated form of GH-RH which does not feature the junk proteins.
Sermorelin Acetate is delivered into the bloodstream subcutaneously, the same way that diabetic patients administer insulin — into the fatty tissue just beneath the skin.
Sermorelin then travels to the pituitary gland, where it triggers the Somatotrophs responsible for HGH production, which directly leads to the pituitary secretion of Human Growth Hormone.
When used as directed by a Hormone Specialist or other doctor, Sermorelin Acetate poses a low risk of side-effects and can be used continuously.
HGH injection therapy requires cycling because the pituitary needs time to recover from exposure to exogenous Human Growth Hormone. With Sermorelin, the pituitary remains functional and healthy and does not require much downtime.
Sermorelin Acetate Treats the Symptoms of Human Growth Hormone Deficiency
Somatopause is a frustrating aspect of human physiology that is a great drain on vitality and function. Healthy, youthful HGH levels are necessary to support strength, metabolism, immune health, and more.
For almost all of human history, it was believed that these symptoms were the result of aging. Still, in the modern era, we realize that what we consider aging is a co-mingling of factors that impair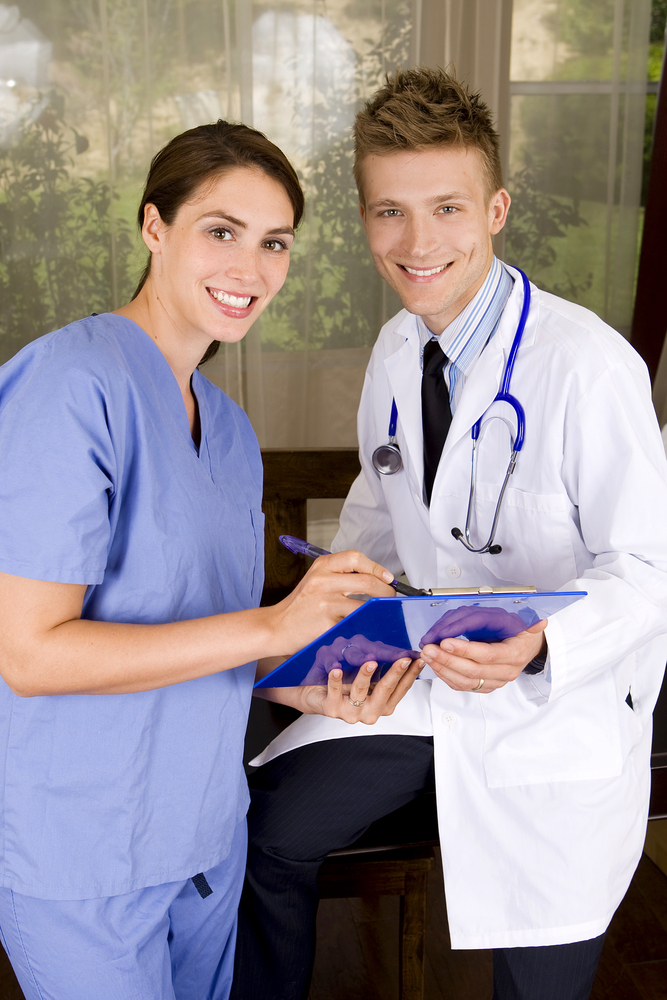 livelihood and increase mortality.
It turns out that hormone balance is one of the most critical contributors to youthfulness, and Human Growth Hormone is one of the essential hormones which protect ideal function.
With both HGH injections and Sermorelin Acetate therapy, the goal of the treatment isn't to boost HGH levels to new heights to produce superhuman results -- the goal is merely to restore Human Growth Hormone levels to a fine point which is conducive to optimal results.
This is quite a bit lower than your peak adult production of the hormone.
Today, HGH therapy is still more common than Sermorelin Acetate. Still, Sermorelin prescriptions are on the rise, mainly because Sermorelin works just as well as bio-identical HGH while also being less expensive and providing some other ancillary benefits.
Sermorelin helps promote proper endocrine balance in a way that is more effective than Human Growth Hormone shots. It also enhances pituitary health and function rather than depleting it.
Another huge benefit that Sermorelin has over Human Growth Hormone therapy is that it can be prescribed off-label at the discretion of a licensed physician.
Because HGH has been his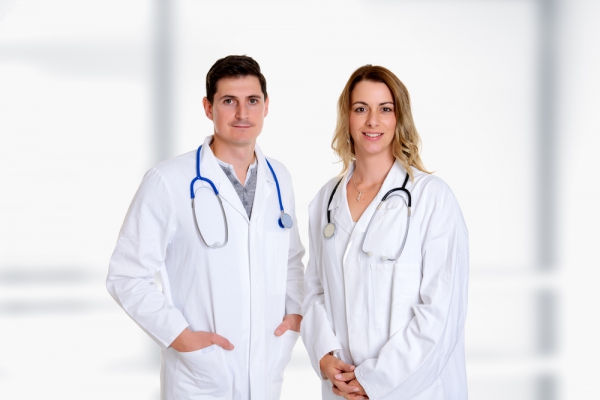 torically abused for performance enhancement and other purposes, Human Growth Hormone injections are strictly regulated. They can only be used under specific circumstances for the treatment of legitimate HGH Deficiency.
Your doctor has more leeway regarding Sermorelin Acetate, and you may be able to benefit from the medication even if you don't yet qualify for bio-identical Human Growth Hormone.
Sermorelin Acetate Prescriptions for Somatopause
To benefit from Sermorelin Acetate, you'll need a prescription. There are HGH releasers and other products which are available over-the-counter, but these products pale in comparison to Sermorelin Acetate and prescription HGH.
They don't provide replicable, controlled, sustained benefits, meaning that they can lead to side effects while not delivering tangible results. Abuse of HGH pills and releasers can be downright dangerous because the body isn't designed to break down the high volume of amino acids through the digestive system.
To get a prescription for Sermorelin shots, you'll have to speak to a doctor. Our Hormone Clinic provides Sermorelin Acetate injections as part of our repertoire to combat Hormone Imbalance and Deficiency.
To set up an appointment for an evaluation, all you have to do is contact us at the number at the top of the page to get started. We can arrange for you to meet with a local physician that will work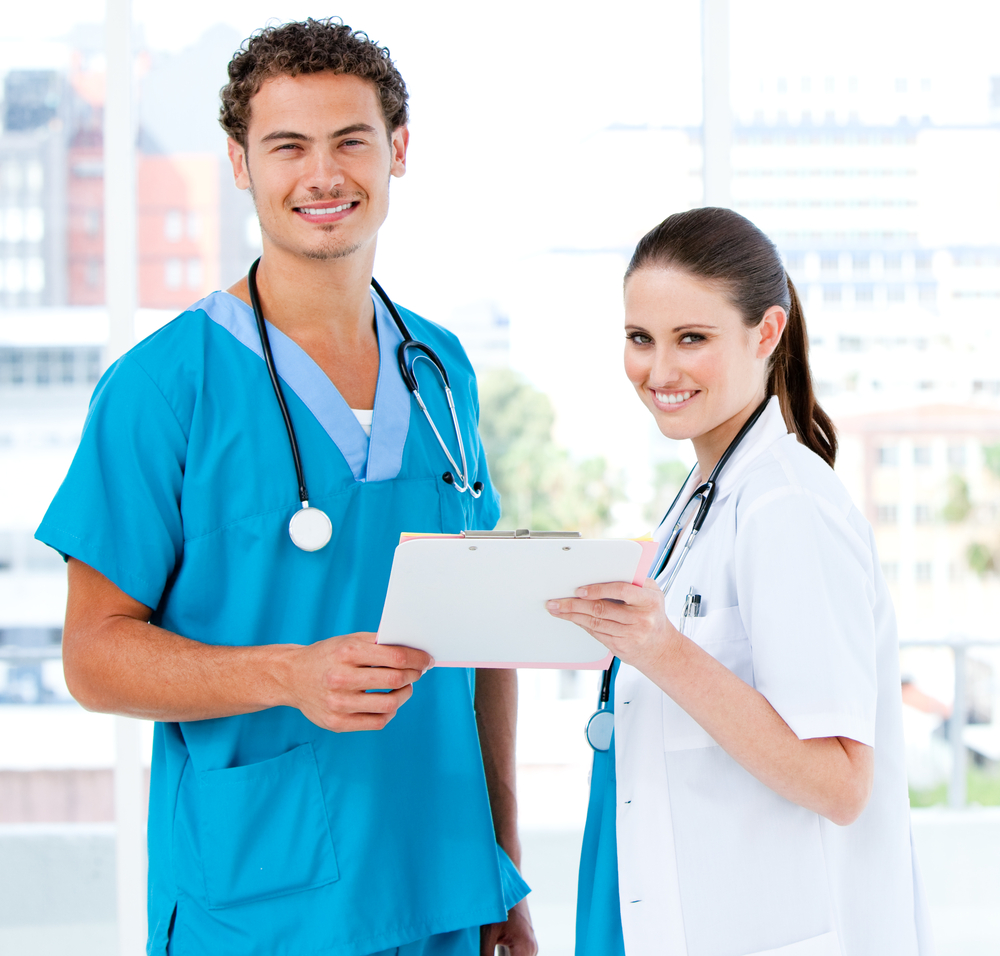 with us to determine your needs and help you get the highly effective HRT treatments that you deserve!
If you are interested in hormonal enhancement via Hormone Replacement Therapy, we strongly recommend that you reach out to a clinic that specializes in such treatment options.
Our Hormone Therapy Doctors will help find a treatment regimen that works to protect you from the perils of Hormone Deficiency, not only to treat your current prevailing maladies but also working with you to help prolong your current state of health and vitality!
Comprehensive Hormone Panel for HGH Deficiency Diagnosis
The key to getting approved for Sermorelin Acetate is a blood test that measures for Serum IGF-1 levels. IGF-1 is a metabolite of Human Growth Hormone, which is released as HGH passes through the bloodstream to the liver. IGF-1 is the primary mode by which Human Growth Hormone dispenses its benefits.
It's also crucial in the diagnosis of HGH Deficiency because IGF-1 levels in the bloodstream stay relatively stable.
Much like insulin, Human Growth Hormone is released into the blood and is metabolized or utilized in a matter of minutes.
Once HGH is broken down into IGF-1, the metabolite sets to work and remains active, conferring the fantastic benefits of Human Growth Hormone. This also means that we can test daily HGH production by monitoring IGF-1 levels and extrapolating that data.
Our Hormone Clinic utilizes a more complete test known as a Comprehensive Hormone Panel to evaluate your needs as a patient fully. IGF-1 testing is a vital component of the trial, but we also monitor thyroid hormone levels, cholesterol, triglycerides, free and total Testosterone levels (in men), and more.
By running a full battery of tests, we can not only get you approved for Sermorelin Acetate therapy but also examine what else can be done to enhance your vitality, while also making sure that HGH therapy is safe and right for you!
Proper Dosage for Sermorelin Acetate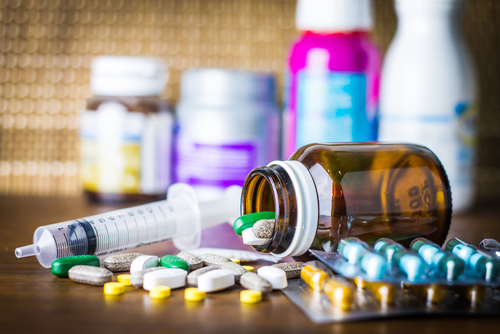 Every patient has a unique physiology and needs for HGH restoration. Depending on your age, sex, and the severity of the symptoms, your dose will vary.
After initiating Sermorelin Acetate, you'll have a follow-up appointment after six months to assess the results of treatment and adjust the dosage if needed.
By meeting with a doctor at regular intervals, you vastly mitigate the risk of side effects, and you can also maximize the impact of your treatment.
Side Effects of Sermorelin Acetate
As you undoubtedly realize, there is no form of medical intervention that doesn't come with some risk of issues or side effects. The most common side effects of Sermorelin involve pain and swelling directly associated with the injection.
Proper rotation of injection sites will minimize this problem. Swelling can also be an issue in some instances, most often when the dosage is too high.
Appropriate dosing and evaluation can help prevent swelling. In rare cases, itchiness and trouble swallowing can occur.
If you experience dizziness, hyperactivity, headache, or vomiting while you are taking Sermorelin Acetate, consult your prescribing physician as soon as possible. Note that this is not intended to be a comprehensive list of side effects. Talk to your doctor.
Are you interested in Sermorelin? Contact Us Today!
If you feel that you may be in the market for Sermorelin Acetate or any other form of Advanced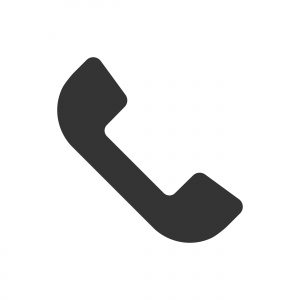 Wellness Care, including Hormone Replacement Therapy, we can help you discover if you are a candidate for any of the various treatments that we provide.
We have a staff of clinically trained HRT Specialists who have spent their careers working with patients just like you so that they can age gracefully and in style!
Our Licensed Hormone Clinic operates nation-wide, and we have helped countless patients experienced improved Hormone Balance and vitality. Just fill out the form on this page or give us a call to set up a Free Consultation. We'd be happy to answer your questions!
References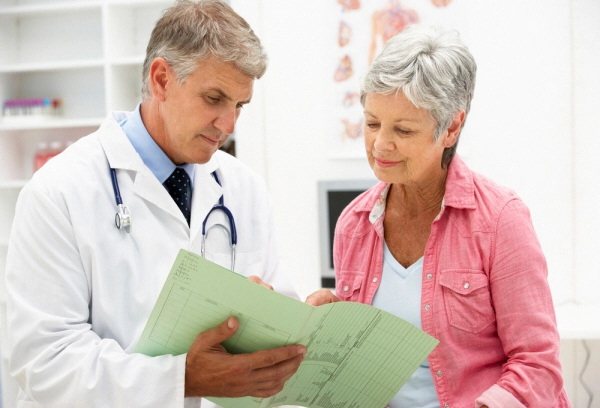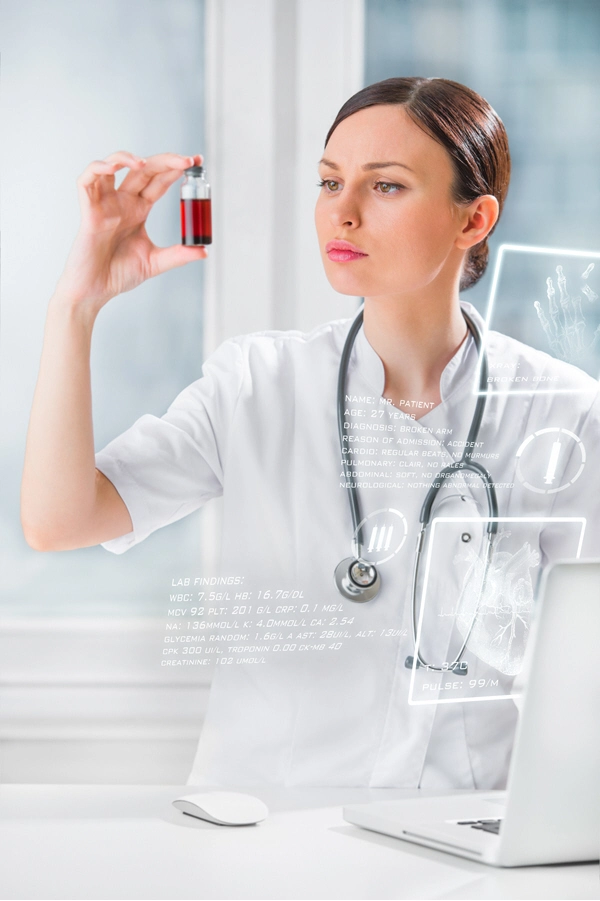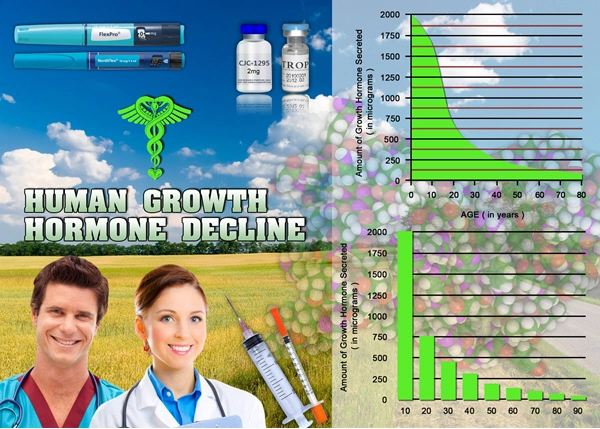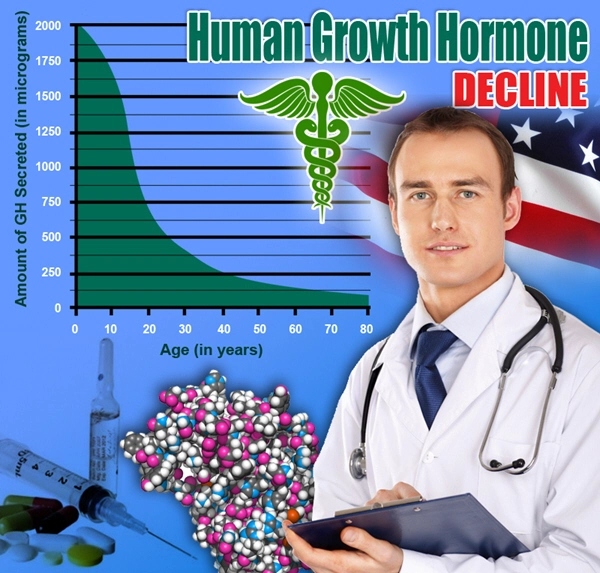 Word Count: 1994