New Jersey Blood Testing Facilities

Represents a LabCorp blood testing facility


Represents a Quest Diagnostics blood testing facility
Blood Testing Centers In State: New Jersey
LabCorp Blood Testing Centers In Atlantic County, New Jersey
LabCorp Blood Testing Centers In Bergen County, New Jersey
LabCorp Blood Testing Centers In Burlington County, New Jersey
LabCorp Blood Testing Centers In Camden County, New Jersey
LabCorp Blood Testing Centers In Cape May County, New Jersey
LabCorp Blood Testing Centers In Cumberland County, New Jersey
LabCorp Blood Testing Centers In Essex County, New Jersey
LabCorp Blood Testing Centers In Gloucester County, New Jersey
LabCorp Blood Testing Centers In Hudson County, New Jersey
LabCorp Blood Testing Centers In Hunterdon County, New Jersey
LabCorp Blood Testing Centers In Mercer County, New Jersey
LabCorp Blood Testing Centers In Middlesex County, New Jersey
LabCorp Blood Testing Centers In Monmouth County, New Jersey
LabCorp Blood Testing Centers In Morris County, New Jersey
LabCorp Blood Testing Centers In Ocean County, New Jersey
LabCorp Blood Testing Centers In Passaic County, New Jersey
LabCorp Blood Testing Centers In Salem County, New Jersey
LabCorp Blood Testing Centers In Somerset County, New Jersey
LabCorp Blood Testing Centers In Sussex County, New Jersey
LabCorp Blood Testing Centers In Union County, New Jersey
LabCorp Blood Testing Centers In Warren County, New Jersey
LabCorp Blood Testing Centers In Other, New Jersey
Quest Blood Testing Centers In Atlantic County, New Jersey
Quest Blood Testing Centers In Bergen County, New Jersey
Quest Blood Testing Centers In Burlington County, New Jersey
Quest Blood Testing Centers In Camden County, New Jersey
Quest Blood Testing Centers In Cape May County, New Jersey
Quest Blood Testing Centers In Cumberland County, New Jersey
Quest Blood Testing Centers In Essex County, New Jersey
Quest Blood Testing Centers In Gloucester County, New Jersey
Quest Blood Testing Centers In Hudson County, New Jersey
Quest Blood Testing Centers In Hunterdon County, New Jersey
Quest Blood Testing Centers In Mercer County, New Jersey
Quest Blood Testing Centers In Middlesex County, New Jersey
Quest Blood Testing Centers In Monmouth County, New Jersey
Quest Blood Testing Centers In Morris County, New Jersey
Quest Blood Testing Centers In Ocean County, New Jersey
Quest Blood Testing Centers In Passaic County, New Jersey
Quest Blood Testing Centers In Salem County, New Jersey
Quest Blood Testing Centers In Somerset County, New Jersey
Quest Blood Testing Centers In Sussex County, New Jersey
Quest Blood Testing Centers In Union County, New Jersey
Quest Blood Testing Centers In Warren County, New Jersey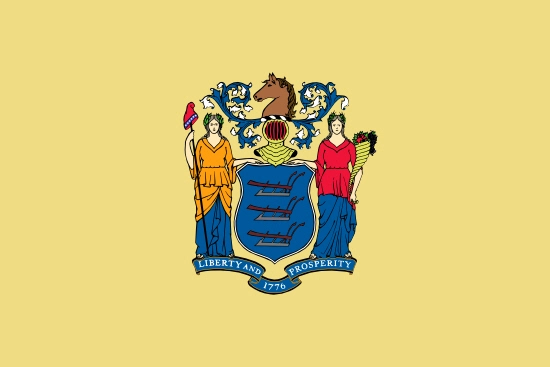 Human Growth Hormone Injections in New Jersey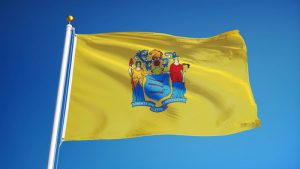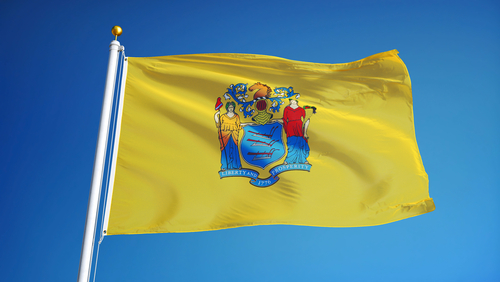 Somatopause is a discouraging form of Hormone Deficiency that hinders the ability of men and women across New Jersey from living the life that they love.
With Prescription Growth Hormone and Sermorelin Acetate, it's possible to mitigate the health problems related to Somatopause so that you can get back to the things that you enjoy the most.
If you've experienced weight gain, fatigue, loss of strength, depression, mild memory issues, or impaired healing and immune health, these are all signs of HGH Deficiency, and we may be able to help you overcome your Hormone Imbalance.
Contact our Licensed and Board Certified New Jersey Hormone Clinic for more information and free consultation! We offer both HGH Injections and Sermorelin Acetate Shots!
HGH Prescriptions in New Jersey
To legally qualify for HGH Therapy, you'll have to get a prescription. We work with local physicians across New Jersey to help patients find out if they are eligible for HGH Injections, or any of the other great Hormone Products that we offer at our clinic.
If our Comprehensive Hormone Panel shows that Improved HGH Balance can benefit your life, we can write you a prescription for Sermorelin Acetate or Human Growth Hormone so that you can get started as soon as possible!
Comparing Sermorelin and Human Growth Hormone—Benefits and Drawbacks
While it's true that both Bio-Identical HGH and Sermorelin Injections provide relief from Somatopause, the treatments work via very different mechanisms.
The goal of Human Growth Hormone Therapy is to restore daily HGH Levels to a youthful baseline by directly replacing the body's diminishing supply. Sermorelin Acetate works very differently. Sermorelin promotes the endogenous secretion of natural HGH by the pituitary gland. The body is making its own HGH.
Sermorelin is useful for most patients with Adult-Onset HGH Deficiency because most aging men and women still can produce all of the Growth Hormone that their body needs, given sufficient stimulation of the Pituitary Gland.
This does mean, however, that for patients with Primary Hypopituitarism, Sermorelin will not provide the intended results.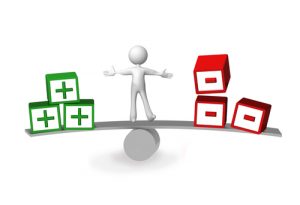 Sermorelin Cheaper than HGH
There are a few reasons why patients are increasingly turning to Sermorelin Acetate. One of the things that have led Sermorelin to become so popular and so sought after is that it is significantly cheaper than its alternative.
An equal therapeutic dose of Sermorelin will cost less than half as much as Injectable HGH per month.
Sermorelin Preserves Natural Hormonal Rhythms
When HGH is injected into the bloodstream, it travels immediately through the body, activating wholly and quickly. Some Growth Hormone activates directly, but most moves through the liver where it is converted into Growth Factors.
The body has more control over how Sermorelin impacts Growth Hormone Levels. The body uses Sermorelin as it is needed, and its activity is mediated by Somatostatins, which can block HGH Production when sufficient levels of the hormone have been secreted.
Sermorelin Can Be Prescribed Off-Label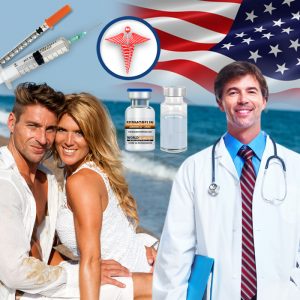 Another factor that has led to the inflation of Sermorelin Prescriptions is that the HRT Treatment is available for off-label prescription.
This means that, even if your HGH Levels are still a bit too high for Prescription HGH, but we feel that improved Growth Hormone Balance can benefit you, we can still offer Sermorelin Acetate!
HGH Injections are tightly regulated because of past misuse and abuse (especially the use of Growth Hormone for Performance Enhancement), meaning that many patients that can potentially benefit from Therapeutic HGH are stuck in a donut hole where they are forced to deal with the symptoms of Hormone Decline but are not approved for treatment.
New Jersey Quick Info
New Jersey is often regarded merely as an extended suburb of New York City, but the state has a long and illustrious past and is far more complicated than most people take the time to conceive.
For example, New Jersey is a highly diverse state, with residents from all over the world. New Jersey is an especially popular immigration destination for Indians. New Jersey is one of the wealthiest states in the country, owing in large part to its convenient location between Philadelphia and the NYC Metro Area.
New Jersey was one of the original 13 colonies, and joined the American union in 1787, making it the 3rd state. The southern border of New Jersey is the Delaware Bay, and the Delaware River separates New Jersey from Pennsylvania.
Though the area around New York City is highly urbanized, the state is also known for its history of abundant agriculture, leading it to be nicknamed the Garden State.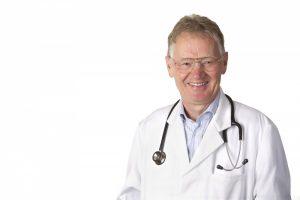 New Jersey also has extensive acreage of protected wildlands, including the Delaware Water Gap National Recreation Area, Wharton State Forest, Brendan T. Byrne State Forest, and High Point State Park.
New Jersey also has hundreds of miles of beautiful beaches, such as Stone Harbor, Beach Haven, and Point Pleasant Beach.
Major population centers of New Jersey include Camden, Newark, Clifton, Jersey City, Trenton, Paterson, Toms River, Elizabeth, Lakewood, Edison, and Woodbridge.
Reference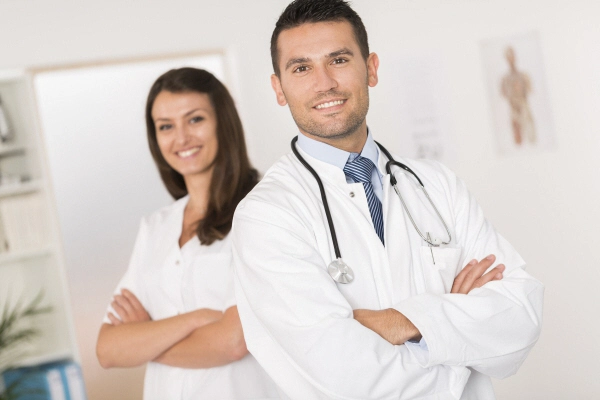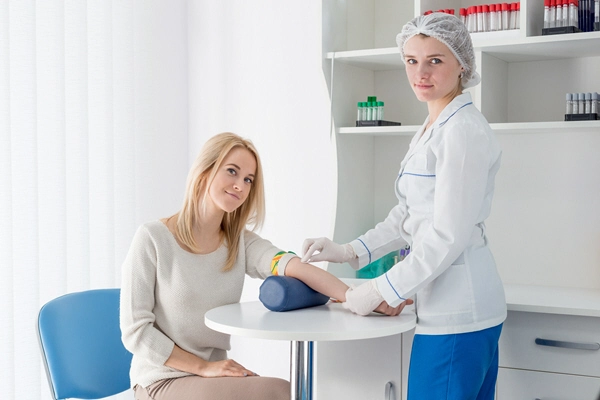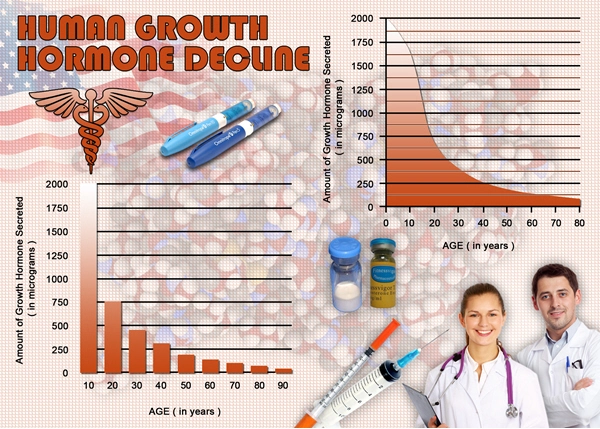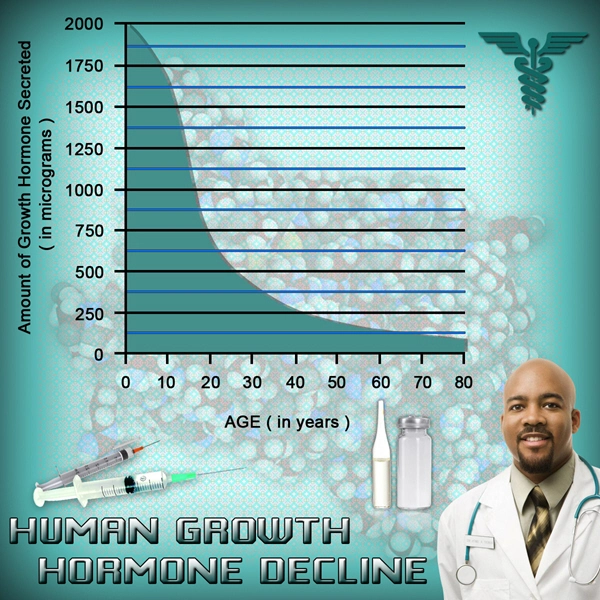 Word Count: 845