Texas Blood Testing Facilities

Represents a LabCorp blood testing facility


Represents a Quest Diagnostics blood testing facility
Blood Testing Centers In State: Texas
LabCorp Blood Testing Centers In Angelina County, Texas
LabCorp Blood Testing Centers In Bexar County, Texas
LabCorp Blood Testing Centers In Bowie County, Texas
LabCorp Blood Testing Centers In Brazoria County, Texas
LabCorp Blood Testing Centers In Brazos County, Texas
LabCorp Blood Testing Centers In Cameron County, Texas
LabCorp Blood Testing Centers In Collin County, Texas
LabCorp Blood Testing Centers In Comal County, Texas
LabCorp Blood Testing Centers In Dallas County, Texas
LabCorp Blood Testing Centers In Denton County, Texas
LabCorp Blood Testing Centers In Ector County, Texas
LabCorp Blood Testing Centers In El Paso County, Texas
LabCorp Blood Testing Centers In Erath County, Texas
LabCorp Blood Testing Centers In Fort Bend County, Texas
LabCorp Blood Testing Centers In Galveston County, Texas
LabCorp Blood Testing Centers In Grayson County, Texas
LabCorp Blood Testing Centers In Gregg County, Texas
LabCorp Blood Testing Centers In Harris County, Texas
LabCorp Blood Testing Centers In Hidalgo County, Texas
LabCorp Blood Testing Centers In Hood County, Texas
LabCorp Blood Testing Centers In Howard County, Texas
LabCorp Blood Testing Centers In Hunt County, Texas
LabCorp Blood Testing Centers In Jefferson County, Texas
LabCorp Blood Testing Centers In Johnson County, Texas
LabCorp Blood Testing Centers In Kaufman County, Texas
LabCorp Blood Testing Centers In Kendall County, Texas
LabCorp Blood Testing Centers In Lubbock County, Texas
LabCorp Blood Testing Centers In McLennan County, Texas
LabCorp Blood Testing Centers In Midland County, Texas
LabCorp Blood Testing Centers In Montgomery County, Texas
LabCorp Blood Testing Centers In Nueces County, Texas
LabCorp Blood Testing Centers In Orange County, Texas
LabCorp Blood Testing Centers In Palo Pinto County, Texas
LabCorp Blood Testing Centers In Parker County, Texas
LabCorp Blood Testing Centers In Potter County, Texas
LabCorp Blood Testing Centers In San Patricio County, Texas
LabCorp Blood Testing Centers In Shelby County, Texas
LabCorp Blood Testing Centers In Smith County, Texas
LabCorp Blood Testing Centers In Tarrant County, Texas
LabCorp Blood Testing Centers In Taylor County, Texas
LabCorp Blood Testing Centers In Tom Green County, Texas
LabCorp Blood Testing Centers In Travis County, Texas
LabCorp Blood Testing Centers In Uvalde County, Texas
LabCorp Blood Testing Centers In Webb County, Texas
LabCorp Blood Testing Centers In Wichita County, Texas
LabCorp Blood Testing Centers In Williamson County, Texas
LabCorp Blood Testing Centers In Wise County, Texas
LabCorp Blood Testing Centers In Other, Texas
Quest Blood Testing Centers In Angelina County, Texas
Quest Blood Testing Centers In Atascosa County, Texas
Quest Blood Testing Centers In Bee County, Texas
Quest Blood Testing Centers In Bell County, Texas
Quest Blood Testing Centers In Bexar County, Texas
Quest Blood Testing Centers In Bowie County, Texas
Quest Blood Testing Centers In Brazoria County, Texas
Quest Blood Testing Centers In Collin County, Texas
Quest Blood Testing Centers In Comal County, Texas
Quest Blood Testing Centers In Dallas County, Texas
Quest Blood Testing Centers In Denton County, Texas
Quest Blood Testing Centers In Ector County, Texas
Quest Blood Testing Centers In El Paso County, Texas
Quest Blood Testing Centers In Fort Bend County, Texas
Quest Blood Testing Centers In Galveston County, Texas
Quest Blood Testing Centers In Grayson County, Texas
Quest Blood Testing Centers In Gregg County, Texas
Quest Blood Testing Centers In Harris County, Texas
Quest Blood Testing Centers In Hidalgo County, Texas
Quest Blood Testing Centers In Hood County, Texas
Quest Blood Testing Centers In Hunt County, Texas
Quest Blood Testing Centers In Jefferson County, Texas
Quest Blood Testing Centers In Jim Wells County, Texas
Quest Blood Testing Centers In Johnson County, Texas
Quest Blood Testing Centers In Lamar County, Texas
Quest Blood Testing Centers In Lubbock County, Texas
Quest Blood Testing Centers In McLennan County, Texas
Quest Blood Testing Centers In Montgomery County, Texas
Quest Blood Testing Centers In Nueces County, Texas
Quest Blood Testing Centers In Orange County, Texas
Quest Blood Testing Centers In Parker County, Texas
Quest Blood Testing Centers In Potter County, Texas
Quest Blood Testing Centers In Smith County, Texas
Quest Blood Testing Centers In Tarrant County, Texas
Quest Blood Testing Centers In Taylor County, Texas
Quest Blood Testing Centers In Travis County, Texas
Quest Blood Testing Centers In Webb County, Texas
Quest Blood Testing Centers In Wichita County, Texas
Quest Blood Testing Centers In Williamson County, Texas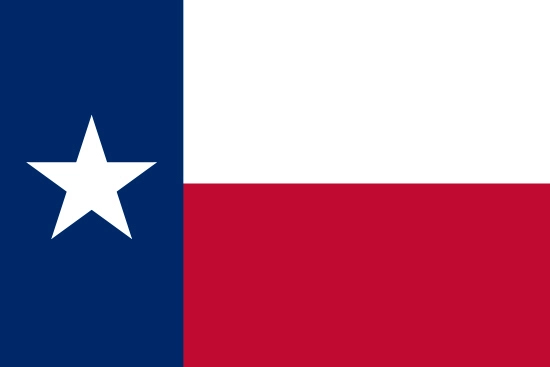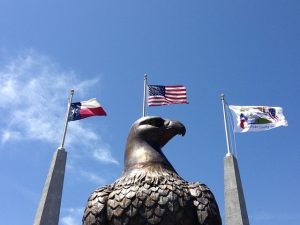 HGH therapy is rapidly becoming one of the most requested HRT therapies at Hormone and Longevity Clinics across the United States.
There's long been a stigma around Human Growth Hormone shots, and how they have been used for Performance Enhancement. Still, it's actually safe and legal for bio-identical HGH to be utilized for the treatment of adult Human Growth Hormone Deficiency.
This condition is far more widespread than you might think. If you've been thinking about starting an HRT regimen with Human Growth Hormone, we can help you decide if it's right for you! We provide our services to patients 30 years and older.
Finding an HGH Doctor in Texas
We are a licensed and board-certified Hormone Clinic, and we are proud to offer our HRT Programs to the residents of the state of Texas. We work with local physicians in your area to help us provide an accurate diagnosis quickly so that you can initiate HGH therapy as fast as possible.
Just by filling out the form on this page, or calling us at the number that you see above, you can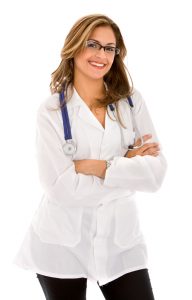 set up a free consultation, in which one of our Hormone Specialists will answer any questions you may have. From there, he or she can set up an appointment with a local doctor for preliminary testing!
Signs of Growth Hormone Deficiency
Human Growth Hormone is an endocrine disorder that affects nearly every aspect of physiological function in some way. This is because HGH directly impacts cellular metabolism. When Growth Hormone levels fall too low, the body can no longer keep up with the rehabilitative and rejuvenative demands of the body.
HGH levels plateau during the twenties then declines slowly for the rest of the lifespan. Symptoms of HGH Deficiency include unexplained weight gain (especially around the midsection), reduced ability to heal from injury, diminished muscle mass, mild cognitive decline, depression, and increased risk and duration of illness.
Texas Prescription HGH Injections
Human Growth Hormone shots can help improve your endocrinological balance so that your body can restore more optimal function via Hormone Optimization. HGH injections are delivered subcutaneously, just below the skin.
The needles are very nearly painless. In general, you'll be injecting your Hormone Treatment five days per week, to preserve natural Growth Hormone production. We work with trusted Hormone Pharmacies so you can get the most affordable HGH injections. Most patients see significant results build throughout six months.
Starting Sermorelin Therapy in Texas
Aside from Human Growth Hormone, we also offer Sermorelin Acetate therapy, which also can restore HGH levels to a healthy balance. Sermorelin is functionally identical to the hormone which promotes the secretion of endogenous Human Growth Hormone — GH-RH, or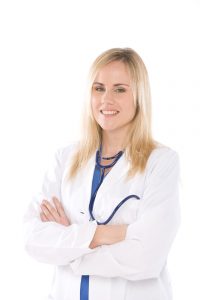 Growth Hormone-Releasing Hormone.
Sermorelin is a more affordable HGH alternative, and it's also available for off-label prescription, which means that you may qualify for Sermorelin even if you aren't a candidate for Growth Hormone shots at this time!
Texas Low-T Clinics for Testosterone Deficiency
For men over 30 that are suffering from issues related to their manhood and sexuality, we also offer recombinant Testosterone therapy for Andropause. Testosterone Deficiency impacts the lives of hundreds of thousands of males all over Texas.
Low-T impairs sexual performance and ability, and it also depletes strength, energy, and increases body fat. Testosterone Deficiency is dangerous, and can negatively impact your health as well as your libido. We offer Low-T injections, patches, creams, and more! Don't let Andropause inhibit your wellness or your love life; contact us today to set up a Low-T appointment!
Comprehensive Texas Hormone Therapy
Many men experience health impairment as a result of a combination of Low-T and HGH Deficiency. For these patients, treating one form of hormone imbalance without repairing the other will not provide the ideal results for the patient. Sure, you'll feel and look better, but the maximum results will still be gated off from you.
Luckily, it is perfectly safe to take HGH and Testosterone together — in fact, we encourage it! With our help, we can take your health to the next level and get you feeling your best!
Learn about Texas
Texas is a massive state that is the westernmost state that makes up the American South. The only states more massive than Texas are Alaska and California. Texas also has a higher population than any state other than California.
Texas is referred to as the Lone Star State because it is the only state among the American fifty states that was once its own country. Texas was once a part of Mexico and rebelled and gained its independence. From east to west, Texas transitions from being a heavily forested state like others in the South, to being primarily arid desert and prairie, much like the American Southwest.
Major Cities of Texas
Texas has some population centers dispersed throughout the state. Houston is located in the southern portion of the state and has the highest population. It is also among the most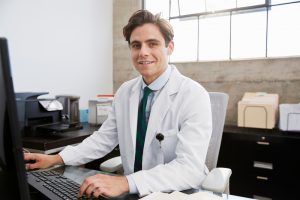 multicultural cities in the country, with nearly equal populations of Caucasian, African-American, and Hispanic.
San Antonio is located a few hours west of Houston and is second-most populous.
Within its limits, Dallas is the third most populous city, but the Dallas-Ft. Worth metropolitan area is by far the most populous region in the state. Other important cities in Texas include El Paso, Lubbock, Odessa, Midland, Austin, Corpus Christi, Galveston, and Amarillo.
Famous Texas Landmarks
The state of Texas is full of famous places, and the most famous of all may be the Alamo. The Alamo is the historic Mission where Mexican forces overran Texas forces fighting for Texan Independence. Big Bend National Park is the most well-known geological landmark in the state.
Throughout millions of years, the Rio Grande River carved a massive canyon in the desert, with nearly vertical walls. Other cool places in Texas include the San Antonio Zoo, Padre Island National Seashore, the Dallas World Aquarium, and Enchanted Rock.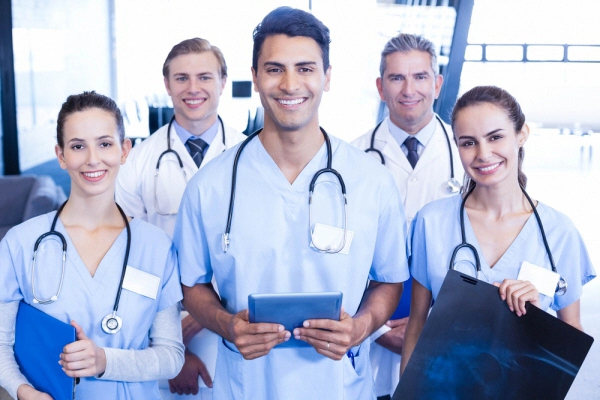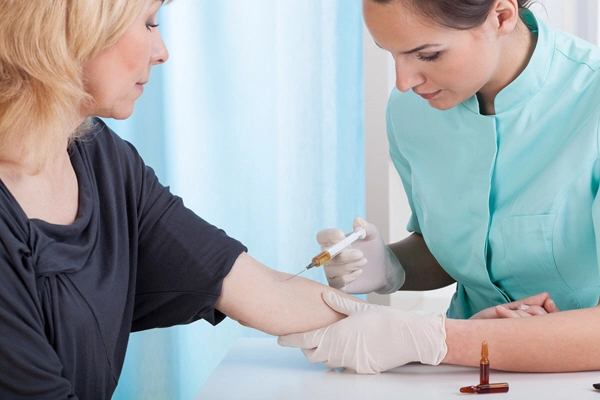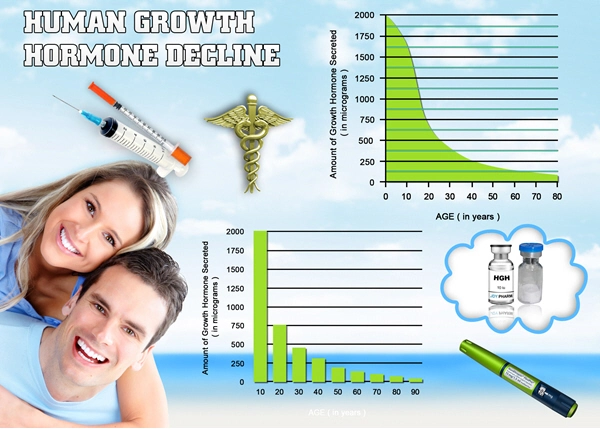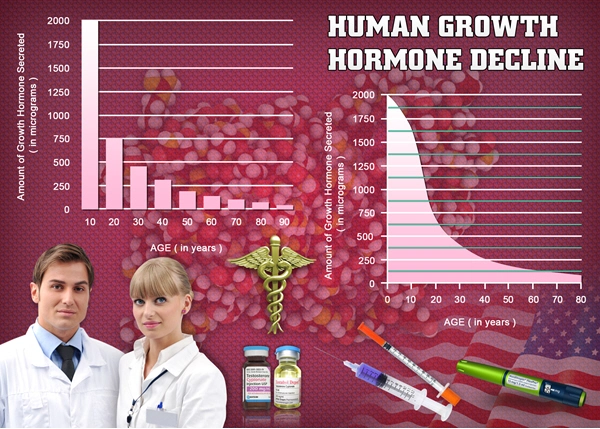 Word Count: 999