Florida Blood Testing Facilities

Represents a LabCorp blood testing facility


Represents a Quest Diagnostics blood testing facility
Blood Testing Centers In State: Florida
LabCorp Blood Testing Centers In Alachua County, Florida
LabCorp Blood Testing Centers In Bay County, Florida
LabCorp Blood Testing Centers In Brevard County, Florida
LabCorp Blood Testing Centers In Broward County, Florida
LabCorp Blood Testing Centers In Charlotte County, Florida
LabCorp Blood Testing Centers In Citrus County, Florida
LabCorp Blood Testing Centers In Clay County, Florida
LabCorp Blood Testing Centers In Collier County, Florida
LabCorp Blood Testing Centers In Columbia County, Florida
LabCorp Blood Testing Centers In Duval County, Florida
LabCorp Blood Testing Centers In Escambia County, Florida
LabCorp Blood Testing Centers In Flagler County, Florida
LabCorp Blood Testing Centers In Hernando County, Florida
LabCorp Blood Testing Centers In Highlands County, Florida
LabCorp Blood Testing Centers In Hillsborough County, Florida
LabCorp Blood Testing Centers In Indian River County, Florida
LabCorp Blood Testing Centers In Lake County, Florida
LabCorp Blood Testing Centers In Lee County, Florida
LabCorp Blood Testing Centers In Leon County, Florida
LabCorp Blood Testing Centers In Madison County, Florida
LabCorp Blood Testing Centers In Manatee County, Florida
LabCorp Blood Testing Centers In Marion County, Florida
LabCorp Blood Testing Centers In Martin County, Florida
LabCorp Blood Testing Centers In Miami-Dade County, Florida
LabCorp Blood Testing Centers In Nassau County, Florida
LabCorp Blood Testing Centers In Okaloosa County, Florida
LabCorp Blood Testing Centers In Okeechobee County, Florida
LabCorp Blood Testing Centers In Orange County, Florida
LabCorp Blood Testing Centers In Osceola County, Florida
LabCorp Blood Testing Centers In Palm Beach County, Florida
LabCorp Blood Testing Centers In Pasco County, Florida
LabCorp Blood Testing Centers In Pinellas County, Florida
LabCorp Blood Testing Centers In Polk County, Florida
LabCorp Blood Testing Centers In Putnam County, Florida
LabCorp Blood Testing Centers In Sarasota County, Florida
LabCorp Blood Testing Centers In Seminole County, Florida
LabCorp Blood Testing Centers In St Johns County, Florida
LabCorp Blood Testing Centers In St Lucie County, Florida
LabCorp Blood Testing Centers In Sumter County, Florida
LabCorp Blood Testing Centers In Volusia County, Florida
LabCorp Blood Testing Centers In Walton County, Florida
Quest Blood Testing Centers In Alachua County, Florida
Quest Blood Testing Centers In Bay County, Florida
Quest Blood Testing Centers In Brevard County, Florida
Quest Blood Testing Centers In Broward County, Florida
Quest Blood Testing Centers In Charlotte County, Florida
Quest Blood Testing Centers In Citrus County, Florida
Quest Blood Testing Centers In Clay County, Florida
Quest Blood Testing Centers In Columbia County, Florida
Quest Blood Testing Centers In Desoto County, Florida
Quest Blood Testing Centers In Duval County, Florida
Quest Blood Testing Centers In Escambia County, Florida
Quest Blood Testing Centers In Flagler County, Florida
Quest Blood Testing Centers In Gulf County, Florida
Quest Blood Testing Centers In Hardee County, Florida
Quest Blood Testing Centers In Hernando County, Florida
Quest Blood Testing Centers In Highlands County, Florida
Quest Blood Testing Centers In Hillsborough County, Florida
Quest Blood Testing Centers In Indian River County, Florida
Quest Blood Testing Centers In Jackson County, Florida
Quest Blood Testing Centers In Lake County, Florida
Quest Blood Testing Centers In Lee County, Florida
Quest Blood Testing Centers In Leon County, Florida
Quest Blood Testing Centers In Manatee County, Florida
Quest Blood Testing Centers In Marion County, Florida
Quest Blood Testing Centers In Martin County, Florida
Quest Blood Testing Centers In Miami-Dade County, Florida
Quest Blood Testing Centers In Nassau County, Florida
Quest Blood Testing Centers In Okaloosa County, Florida
Quest Blood Testing Centers In Okeechobee County, Florida
Quest Blood Testing Centers In Orange County, Florida
Quest Blood Testing Centers In Osceola County, Florida
Quest Blood Testing Centers In Palm Beach County, Florida
Quest Blood Testing Centers In Pasco County, Florida
Quest Blood Testing Centers In Pinellas County, Florida
Quest Blood Testing Centers In Polk County, Florida
Quest Blood Testing Centers In Putnam County, Florida
Quest Blood Testing Centers In Santa Rosa County, Florida
Quest Blood Testing Centers In Sarasota County, Florida
Quest Blood Testing Centers In Seminole County, Florida
Quest Blood Testing Centers In St Johns County, Florida
Quest Blood Testing Centers In St Lucie County, Florida
Quest Blood Testing Centers In Sumter County, Florida
Quest Blood Testing Centers In Suwannee County, Florida
Quest Blood Testing Centers In Volusia County, Florida
Quest Blood Testing Centers In Washington County, Florida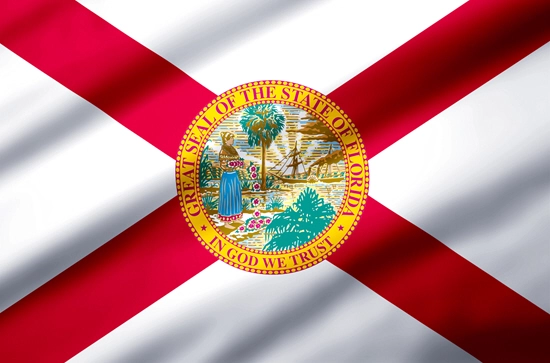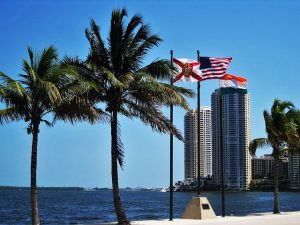 Thank you for your interest in our HGH Injection Clinic!
We have a qualified and highly trained staff of Professional Hormone Specialists that are here to help you achieve Hormone Balance with Human Growth Hormone.
We operate a Licensed and Board-Certified Hormone Clinic, and we are proud to provide our HRT Services to men and women at least thirty years old located anywhere in the state of Florida. We also offer services nationwide.
If you've been considering HGH Therapy, we encourage you to reach out to us for a free phone consultation. Our HGH Deficiency Specialists can explain how Growth Hormone Therapy can help patients with Age-Associated Growth Hormone deficiency, also known as Somatopause.
With our help, you can overcome your Hormone Imbalance and enhance your life and your vitality with Prescription HGH Injections.
Finding an HGH Doctor in Florida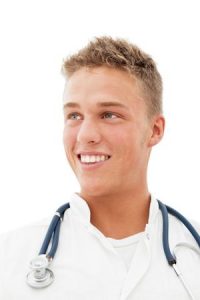 We know it can seem daunting to get started with Human Growth Hormone Treatment.
Most people don't know where to turn to get started, and many don't feel comfortable talking about longevity care with a general practitioner, who is primarily concerned with treating illness rather than preserving Hormone Balance.
We specialize in Hormone Care, with a particular focus on HGH Deficiency, and you can trust us to provide you with the Florida HRT Diagnostic and Treatment Services you need to restore healthy Hormone Levels and enhance vitality.
We have affiliates all over Florida that work with us to streamline the process of HGH Deficiency testing.
HGH Deficiency Diagnosis and Treatment in Florida
When you contact our Florida Growth Hormone Clinic, we'll immediately set to work setting up an appointment with a doctor in your area.
All it takes is a phone call to our Florida HGH Injection Clinic and we will make do all the work on your behalf, setting you up with a doctor in your area who can perform the preliminary checkup and blood sample we require to provide you with a Comprehensive Hormone Panel which will reveal your underlying Hormone Balance and health state.
After your results reach our office, our Professional HRT Doctors will analyze the results of your physical and blood test and design an HGH Therapy Protocol that meets your personal needs as a patient, and we will also assess your need for other forms of treatment that can also be beneficial, such as Testosterone Replacement Therapy.
After your Certified Hormone Specialist has made their diagnosis regarding your health and your needs, they will work with you to design an HGH Treatment Plan that will meet your needs and your preferences.
You can choose between HGH Injection Therapy and Sermorelin Acetate, and you will also be briefed on how other treatments such as Testosterone may enhance your HRT Outcomes. After you've agreed to an HRT Plan and chosen your preferred method of treatment, we will ship your Prescription Hormones Directly to your home!
HGH Vs. Sermorelin
Growth Hormone Injections are proven effective at safely treating HGH Deficiency, but many patients opt for Sermorelin Acetate after speaking with their doctor. Both HGH and Sermorelin boost IGF-1 levels in the bloodstream, the primary mechanism by which Growth Hormone provides its benefits.
Sermorelin, however, is a cheaper alternative that is both available via off-label prescription and encourages natural Endogenous Growth Hormone Production, advantages that it has over Prescription Growth Hormone.
Sermorelin has an improved safety profile compared to Growth Hormone, though both are low-risk treatments for patients that are certified to struggle with HGH Deficiency.
Growth Hormone and Testosterone Compatibility
Testosterone Deficiency is a major medical issue that affects as many as hundreds of thousands of men across Florida.
It not only wreaks havoc on Sexual health and potency, but it also has a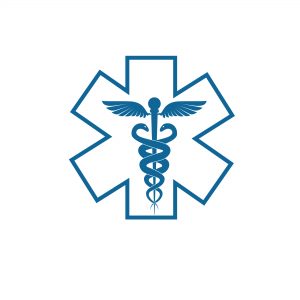 suppressive effect on the vitality and physiological function not entirely unlike HGH Deficiency.
Because both Andropause and Somatopause tend to become symptomatic later in one's life, you may qualify for both forms of treatment. Testosterone and HGH Therapy are safe to use together and will enhance the results of treatment when taken as a Comprehensive Hormone Therapy.
Learn More about Florida
Florida is one of the most popular states in the country, both for tourism and retirement. From Pensacola on the Gulf of Mexico to Key West boarding the Caribbean to Fernandina Beach on the Atlantic Ocean, Florida is lined with hundreds of miles of beautiful beaches.
Florida is chock full of opportunities both for employment and enjoyment. There's nowhere better to enjoy your golden years, and Human Growth Hormone can help you make those years the best of your life.
Major cities in Florida
Panama City is a popular beach destination on the Florida Panhandle, that has long been popular among spring breakers across the southeast and the Midwest, though it has made great efforts to beco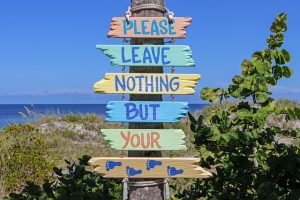 me more family-friendly in recent years. Pensacola is a port city on the gulf that is the most populated city in the region.
Pensacola Beach has pristine sand and clear water for the enjoyment of natives and visitors alike. Other beach destinations in Florida include Destin, Key West, Miami Beach, and Daytona.
For lovers of history, St. Augustine is the oldest European settlement in the United States and is loaded with museums and beautiful architecture.
Orlando is the most popular city for tourism in the state of Florida. This inland city is home to two of the most famous theme parks in America: Disney World and Universal Studios. Sea World is also located in Orlando.
Millions upon millions venture to Orlando to enjoy these genuinely world-class theme parks. For professionals and trendsetters, two of the most popular destinations are Tampa and Miami. Miami is located on the southeastern coast of Florida and is considered one of the hottest spots on earth for the rich and famous for working and playing.
Tampa is less prestigious but offers lots of opportunities for hardworking and well-to-do men and women to enjoy their experiences. Other major cities in the state of Florida include Fort Lauderdale, Fort Myers, Gainsville, Jacksonville, and Tallahassee.
Florida Universities and Medical Schools
Florida is a massively populous state with nearly 20 million people. Because of this, Florida has some widely attended universities.
The University of Florida is the flagship school of the state. The university is located in Gainesville, Florida, a couple of hours north of Orlando. Florida is the home of the Division of Endocrinology,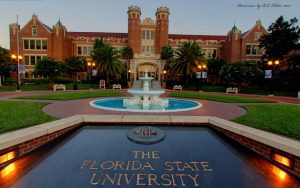 Diabetes, and Metabolism.
Other universities in the state of Florida include Florida State University in Tallahassee, Florida International University in Miami, the University of Miami, the University of South Florida in Tampa, the University of Central Florida in Orlando, and the Florida Gulf Coast University in Fort Myers.
The research performed at medical schools such as FIU, USF, FSU USF, and Florida helps propel anti-aging and hormone science into the 21st century and beyond.
Endocrinologists are not only concerned with treating conditions such as diabetes but are also active in the area of longevity medicine, helping to find ways for Americans to live longer and healthier lives.
Reference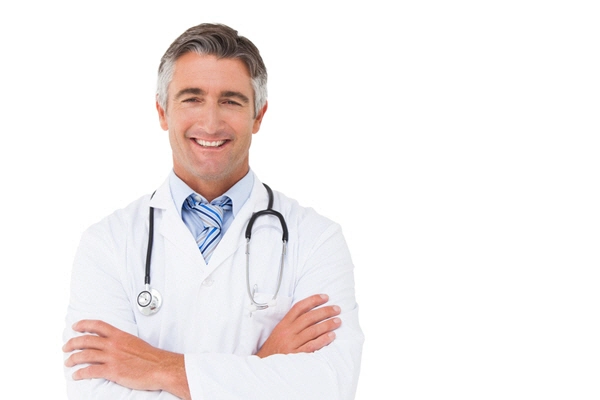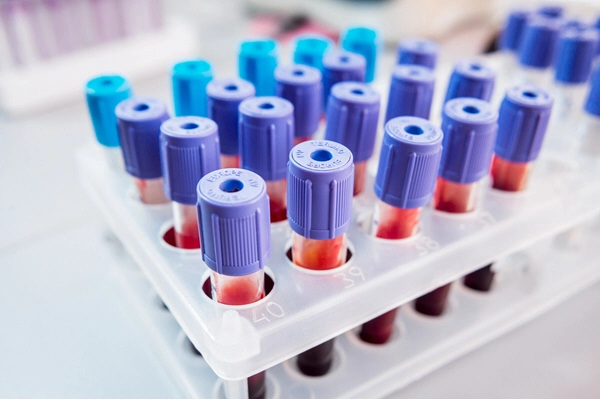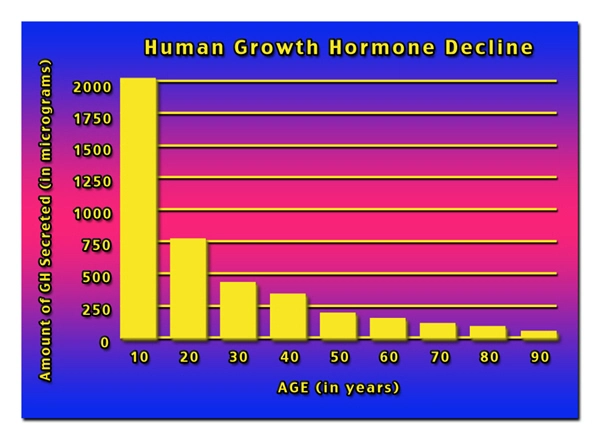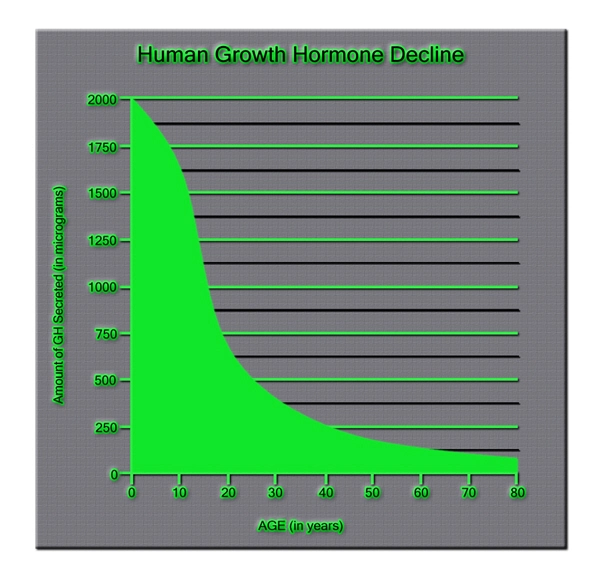 Word Count: 1185