Reading Time:
5
minutes
Sermorelin is one of the most exciting advances in Hormone Replacement Therapy today. Sermorelin is a Bio-Identical Hormone which has the capability to encourage the natural production of Human Growth Hormone (HGH) by the Pituitary Gland. Sermorelin is an analog of GH-RH, also known as Growth Hormone-Releasing Hormone.
What Is GH-RH?
In fact, Sermorelin is derived from and is functionally identical to GH-RH. Both hormones have the same effect on physiological function. They travel through the bloodstream to the Pituitary Gland, where they activate cells known as Somatotrophs which are responsible for the production of endogenous Human Growth Hormone.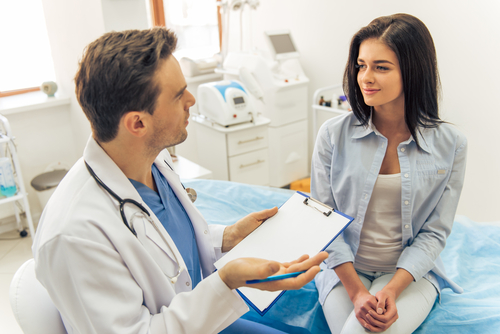 GH-RH is produced by the Hypothalamus when the body tells the brain that it needs more Growth Hormone. The Hypothalamus has a direct blood-vessel link to the Pituitary Gland called the Hypophyseal Portal System, which transports hormones between the two areas of the brain.
If GH-RH Levels are adequate, then the body produces enough Human Growth Hormone to meet the body's needs. If GH-RH Levels are too low, this directly leads to HGH Deficiency.
How Does Sermorelin Replace GH-RH?
In cases where the body does not produce enough GH-RH, Sermorelin can be prescribed to fulfill the role of GH-RH and stimulate the adequate production of Human Growth Hormone.
Sermorelin is increasingly popular for the treatment of Adult-Onset HGH Deficiency because most patients suffering from this condition respond well to Sermorelin treatment.
The Link Between Aging and HGH Deficiency
The most common cause of Human Growth Hormone Deficiency is an age-related decline in GH-RH. Around the age of thirty, GH-RH levels fall into a slow and steady spiral of decline, which directly impacts Growth Hormone and IGF-1 levels downstream.
This all results in the reduced efficiency of physiological function due to impaired cellular metabolism, which leads to the breakdown of normal functions throughout the body. HGH Deficiency is a major component of what we've long thought of as the aging process.
When HGH decline reaches a point at which it is noticeably symptomatic, this condition is known as Somatopause. Somatopause is characterized by a number of symptoms associated with inhibited protein synthesis and reduced cellular metabolism, including diminished immune health, reduced healing capability, sleeping issues, unhealthy changes in weight and muscle mass, fatigue, premature graying or thinning of hair, and more.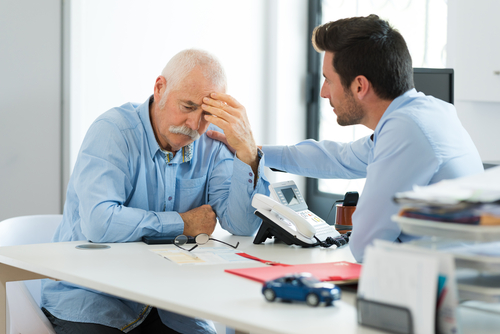 The Advantages of Sermorelin vs. Bio-Identical HGH
For almost two generations now, Human Growth Hormone injections have been widely available for the treatment of HGH Deficiency, but, since the turn of the century, Sermorelin Acetate has found increasing use as a means to relieve the issues related to Growth Hormone Deficiency.
There are a number of reasons why Sermorelin has experienced a boom in prescription usage as an alternative to Growth Hormone therapy:
Sermorelin has a lower incidence of side-effects than Growth Hormone Therapy: When used as directed by a qualified medical doctor, it's true that HGH Injections are quite safe with a relatively low incidence of significant side-effects, but Sermorelin has an even greater safety profile.
This is mainly because the body has mechanisms in place to prevent Sermorelin and GH-RH from producing more Human Growth Hormone than the body can safely use.
When the brain recognizes that enough Growth Hormone has been released and activated, the body produces Somatostatins which prevent the further stimulation of the Somatotrophs.
On the other hand, once you directly inject HGH, there are no such safeguards, and the Growth Hormone is fully processed as quickly as possible. In any case, a Sermorelin Overdose is highly unlikely, while easily possible if Bio-Identical HGH is used improperly.
That is why it is extremely important to get a prescription from a licensed, board-certified doctor or Hormone Specialist who has the knowledge to decide what is the safest and most effective dosage for you as an individual.
Sermorelin is less expensive than Bio-Identical HGH: Human Growth Hormone is the most complex peptide hormone produced by the human body. Sermorelin has a much shorter and more streamlined design, making it less expensive to produce per dose.
Sermorelin preserves Pituitary Sufficiency: Another advantage of Sermorelin is that, throughout treatment, the Pituitary Gland retains its full ability to produce Human Growth Hormone.
The longer that you take Bio-Identical HGH, the less efficient your Pituitary will be at releasing its own Human Growth Hormone.
To mitigate this side-effect, Human Growth Hormone Injections are delivered on a 5-on 2-off protocol, giving the Pituitary two days per week to recover from the presence of exogenous Human Growth Hormone. Sermorelin does not require this strategy and can be injected daily.
Sermorelin can legally be prescribed Off-Label: Because of the way that Human Growth Hormone has been used in the past, there are tight restrictions on how HGH shots can be utilized and distributed.
Human Growth Hormone therapy can only be used by patients with a distinct need for HGH characterized by very low Growth Hormone Levels and the appearance of symptoms associated with Growth Hormone Deficiency.
Hormone Specialists have more leeway to use their personal judgment concerning Sermorelin Acetate, meaning that it is available to a wider set of patients that may benefit from improved HGH balance.
Are You Interested in Sermorelin Acetate?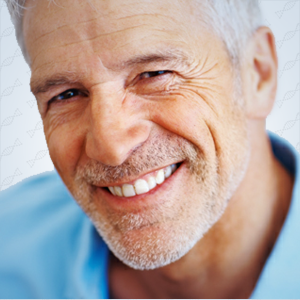 If you feel that Sermorelin Acetate may be able to improve your life and your vitality, we can help!
We are a licensed and board-certified Hormone Clinic that specializes in Hormonal Issues associated with aging.
We work with men and women 30 and older interested in improving their Hormone Balance so that they can live a longer, healthier life.
Contact us at the number at the top of the page for more information and a free consultation!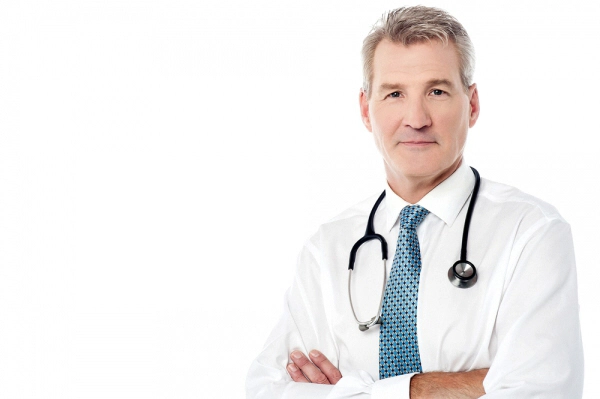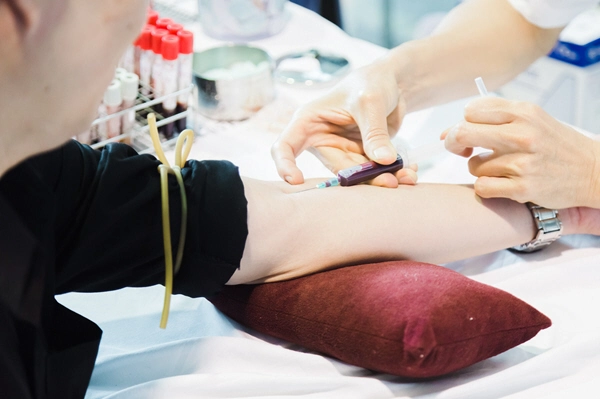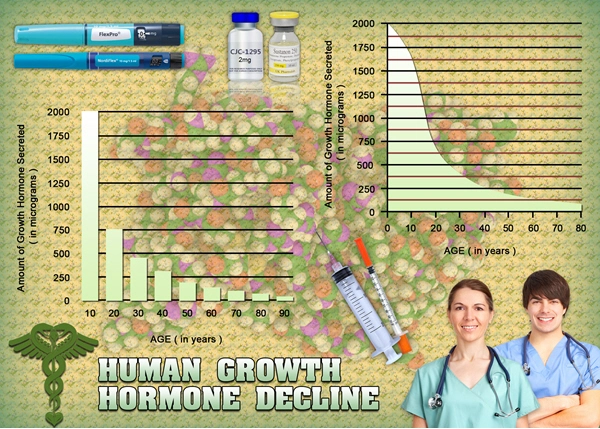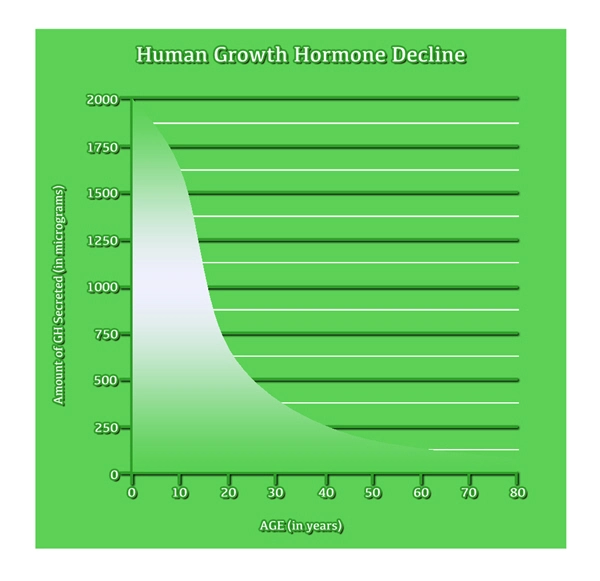 Word Count: 975