Reading Time:
3
minutes

Hormone Imbalance is a pernicious health problem affecting millions of men's lives throughout the United States.
Low-T and Human Growth Hormone Deficiency become more likely each year you reach beyond thirty. Recognizing the exact cause of Hormonal Issues can be challenging because they lead to widespread and far-reaching symptoms.
A blood test is the only way to accurately diagnose HGH Deficiency, Testosterone Deficiency, and other medical issues related to Hormone Imbalance.
Often, Hypopituitarism and Low-T coincide, amplifying the effects of both conditions. The following are ten symptoms associated with Low Testosterone, some of which are also characteristic of Hypopituitarism.
Unshakeable Body Fat
Testosterone is a powerful anabolic hormone. That's why men tend to have less body fat than women. Testosterone naturally elevates men's fat-burning capabilities over the opposite sex.
Human Growth Hormone also helps ward off fat by breaking open the energy stored in adipose fat tissue. HGH Deficiency and Low-T increase body fat deposits, especially around the hips and stomach areas.
Diminishing Muscle Mass
Testosterone's anabolic effects also make men more muscular than women. Testosterone makes it easier to gain muscle mass and helps men's bodies respond more readily to the effects of exercise.
Human Growth Hormone aids in healing, leading to lean muscle mass accumulation. Testosterone Deficiency and Hypopituitarism impair the body's ability to build and sustain muscle mass.
Low Energy
The metabolic effects of Testosterone help fuel men through their daily activities. The combination of fatigue and Low Libido are two of the most notable indicators of Testosterone Deficiency. Low HGH Levels also contribute to feelings of chronic exhaustion and fatigue.
Impaired Bone Mineral Density
Testosterone is why men are less likely to experience osteoporosis than women. Testosterone encourages the process of bone remodeling and recycling, which preserves the resiliency of bones. The rejuvenative processes of HGH also protect Bone Mineral Density and protect against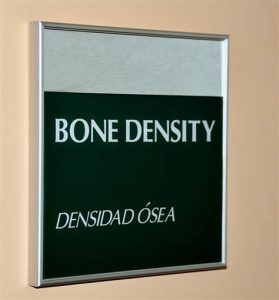 fractures and breaks.
Low Libido
Sex Drive is innately linked to Testosterone and supported by healthy HGH Levels. Testosterone is the fuel for sexual desire in both sexes, and as Testosterone Levels drop beneath a certain threshold, sexual desire is significantly reduced and can even practically be extinguished.
Difficulty Generating and Sustaining Erection
Along with sex drive, Testosterone is intimately involved in the machinery of male sexual function. Testosterone Deficiency makes erections harder to come by and less reliable. It takes more work to get hard, and there's no guarantee it will last. Testosterone Therapy is one way to restore a strong and healthy erection.
Smaller Ejaculatory Loads
Testosterone precursors play a central role in semen production. If you've been noticing less volume during your ejaculation than you've been accustomed to in the past, this is an indicator of Low-T.
Thinning Hair on Body, Face, and Head
Both Testosterone and HGH are associated with a healthy head of hair (and Growth Hormone also promotes skin and nail health). Testosterone Deficiency can lead to thinner beards and loss of body hair. It can even exacerbate male pattern baldness.
Sleep Problems
HGH is produced mainly during deep sleep and is critical in the sleep-wake cycle. Testosterone Deficiency is strongly correlated with sleep apnea, which is known to suppress natural Testosterone Production.
Depression and Anxiety
Testosterone is strongly correlated to confidence and feelings of positive self-worth. Low-T is associated with increased mood instability, anxiety, and depression. Research has shown that HGH Therapy positively affects the mood of patients with Adult Hypopituitarism.
We Offer Quick, Easy, and Accurate Hormone Evaluations Nationwide!
Because HGH and Testosterone Deficiency share so many symptoms, it's often a good idea to evaluate both hormones simultaneously.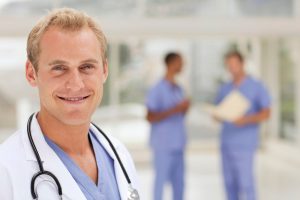 Our Comprehensive Hormone Panel tests a range of health factors associated with your Hormone Balance and overall well-being. We can determine your baseline hormones and recommend treatment options that will provide you with the best results.
We offer a range of effective HRT Options, including Testosterone, Human Growth Hormone, and other treatments such as Sermorelin Acetate, Clomiphene Citrate, Tesamorelin, and more!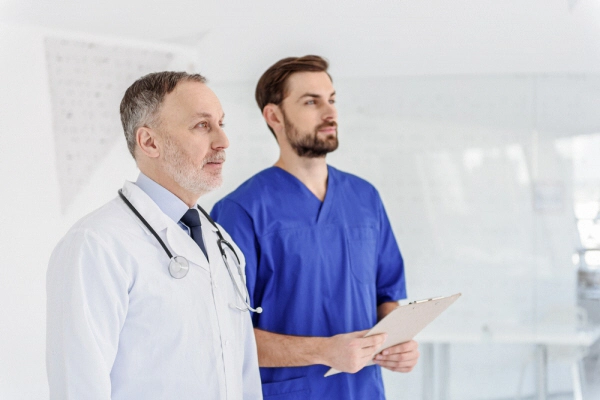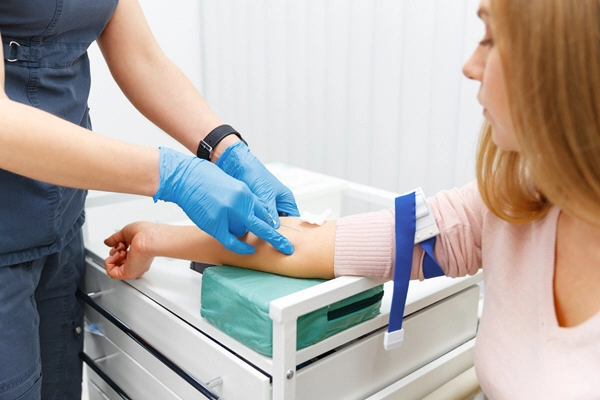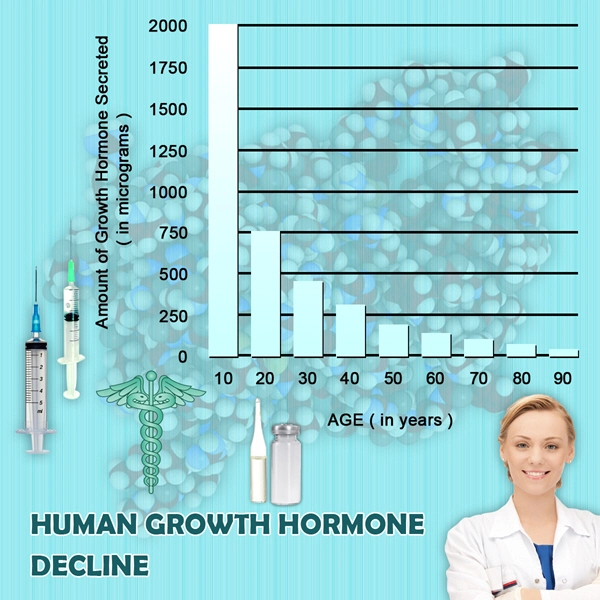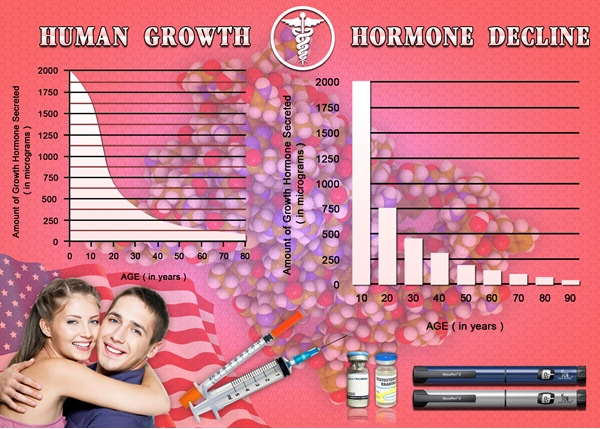 Word Count: 674