...and Professional Sports are Leading the Charge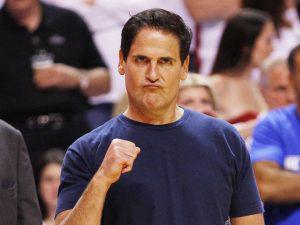 As a wildly successful entrepreneur and owner of the Dallas Mavericks professional basketball team, Mark Cuban did not become a billionaire by thinking conventionally.
Time and time again, he has proven to be a forward-thinking visionary and is not afraid to go down a different road from the rest of the pack.
He is genuinely a Maverick in every sense of the word.
And that's why he's championing the use of Human Growth Hormone (HGH) for therapeutic use in dealing with injuries suffered by athletes performing at the highest levels.
A New and Essential Study
As the owner of a professional sports franchise, Cuban is acutely aware of the devastating consequences of injuries. Athletes may never recover the abilities they had before the injury, and their fans are cheated out of seeing their favorites in action. The monetary costs to all parties involved are also significant.
Considering his track record, it's not surprising that Cuban is not a person to sit back and mull over an adverse circumstance. He takes action, massive action, regardless of who may approve.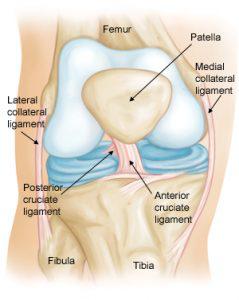 And that's why he has funded a clinical trial to determine if recombinant Human Growth Hormone can speed up recovery from one of the most shared and debilitating sports injuries: anterior cruciate ligament (ACL) surgery.
The two-year, $800,000 exploratory study at the University of Michigan is funded by Cuban's eponymous foundation and was approved by the U.S. Food and Drug Administration (FDA) under a special exemption.
"It'll be a two-year study that applies HGH to injuries pre-operative to post-operative injury recovery, " Cuban said before a recent Mavs-Los Angeles Clippers game at the Staples Center.
"So if you're able to retain more muscle going into an operation because you're working out and HGH helps your muscle, and you're able to regain it faster -- then we cut the recovery time.
"And it'll be geared around one type of injury that has hundreds of thousands of examples a year. So we'll be able to do a placebo environment without hurting anybody, right? So here's the way we do it now. And here's how we do it with HGH. So hopefully, it will accelerate recovery."
To understand the controversy, let's back up and take an in-depth look at HGH, both when used solely for healing injuries, as well as when abused as a performance-enhancing drug (PED).
Most sports fans are aware that HGH has been abused as a steroid for its performance-enhancing effects, and is therefore currently banned for any use in professional basketball, baseball, football, and the Olympics.
The careers of many high-profile athletes have suffered a permanent black mark after being caught using the banned substance (i.e., Bill Romanowski, Jason Giambi, and Andy Pettitte), although Pettitte swears he used Growth Hormone only to rehab an elbow injury...but controversy remains about his adamant denials.
Although many sports-related injuries are genuine, using this drug for rehabilitation is off-label.
The Michigan study will attempt to raise awareness that Human Growth Hormone can help prevent the muscles around the knee joint from weakening past the point of no return after ACL surgery.
Their study will hopefully prove that Growth Hormone when used correctly, can assist in getting players back in action and not boost their performance unnaturally.
This will not be an easy task to unravel the benefits and effects of recombinant HGH for rehabilitation. For starters, HGH use is illegal in many countries worldwide,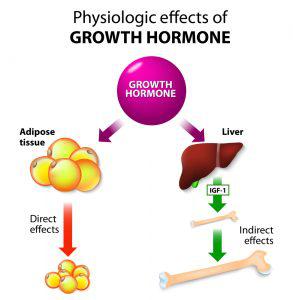 including the United States, for off-label purposes.
This off-label use, combined with a widespread lack of understanding of the science and potential behind the way HGH works, has deterred research into possible new therapeutic purposes.
Cuban disagrees about the narrowly approved applications of Human Growth Hormone, as do many fellow owners of major sports franchises, as well as many athletes.
However, the support for more clinical trials with HGH is usually voiced anonymously.
"I love to test and challenge any schools of thought that have not been thought out," he wrote in an August email to ESPN's Outside the Lines. "This partnership was a significant first step toward finding the facts about HGH."
A businessman, usually with a detailed business plan and a specific financial objective, Cuban has no method of activities in this undertaking per se.
This is all about an idea...rethinking HGH...that won't be either practical or profitable for the foreseeable future, if ever, and is sure to encounter stiff resistance along the way.
However, Cuban's push forward is going to open up new horizons about this vital molecule that is both a protein and hormone.
The Problem of Sports Injuries
All top athletes in a wide array of sports possess a freakish talent and have the ability to stop and rotate, switch direction and rapidly speed up, turn and evade (Juke or Juking -- it is what quick movement is sometimes called in athlete slang).
Consequently, their knees and lower quadriceps muscles all too often pay the price.
Athletes spend years in Spartan-like training, smashing through pain barriers to developing strength, power, and agility.
We mere mortals can only imagine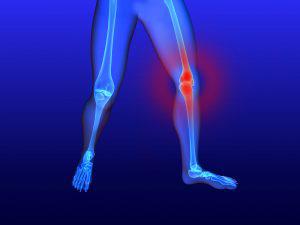 their hopeless frustration when they are bed-ridden and inactive while watching in horror as their lower quadriceps muscle shrinks just before ACL surgery.
The injury causes inflammation, swelling, and the release of what lead Michigan researcher Christopher Mendias calls "angry synovial fluid."
"It seems to carry a bunch of chemical signals that shrink the muscle and cause some inflammation in the tissue right around the knee joint," Mendias says. "So if you look at the entire quadriceps muscle group, the atrophy is much more pronounced toward the knee joint."
Can Athletes Ever Totally Recover from ACL Surgery?
The vexing question is this: once ACL surgery is complete, can the knee ever totally recover to its pre-injury condition?
Stem cell therapy and platelet-rich plasma (PRP) treatment are treatments appearing on the radar screen, and the promising benefits of Testosterone Replacement Therapy (TRT) is being studied.
The Michigan researchers think HGH has significant promise as well.
ACL reconstructions, using a graft from a patellar tendon or hamstring that is screwed or stapled into place, have become mechanically sound procedures that help many athletes get back in the game. Rehab protocol has also improved.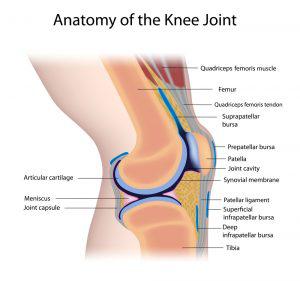 Sadly, regardless of how successful the surgery was, or how intensely the athletes attack their rehab protocol, they often are never the same.
This inability to recover is particularly the case for the two critical athletic areas of quickness and range of motion.
Even worse, numerous studies have shown their other knee is more prone to damage.
Also, they are at increased risk for early osteoarthritis. Some data shows younger athletes have a higher incidence of repeat tears in the same joint.
"I tell people the rehab is two years...you're rehabbing through the season and the off-season," says retired NFL cornerback Terrell Thomas, who had three surgeries on his right ACL, the first one in college. "It's not one of those injuries where you do your six months and move on with life."
Mendias, a Ph.D. in molecular and integrative physiology, has studied in detail why muscles and tendons grow and shrink and how they recuperate after injury.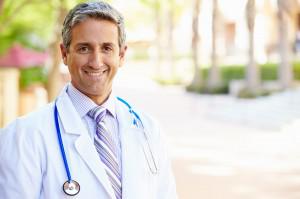 In late 2013, he discovered a story in which Cuban called for additional research on Growth Hormone as a healing agent.
He immediately emailed the Maverick's owner.
This study is the result. In the eyes of Mendias and his partner on the project, Dr. Asheesh Bedi, the time has finally arrived for HGH to be carefully and thoughtfully explored as a possible solution to the most frustrating aspect of the roughly 250,000 ACL reconstructions performed annually in the United States.
"It's a largely successful clinical operation, but what goes unnoticed is that even though the athlete feels sturdy, and may exceed their baseline [strength] pre-injury, they often have persistent objective weakness nine months or a year out," says Bedi, an orthopedic surgeon who is a University of Michigan team physician and an associate team physician for the Detroit Lions.
"It's easy to rest on our laurels as surgeons when potentially we should be asking for more."
Bedi and Mendias hypothesize that Human Growth Hormone injections will help preserve the muscle around the joint by activating a protein called IGF-1 (Insulin-like Growth Factor-1) that stimulates strong growth while blocking another protein, Myostatin, which is triggered by injury and slows down or stops that growth.
The clinical trial is inviting men 18 to 35 years old who are about to undergo ACL reconstruction for the first time.
They cannot be athletes subject to NCAA, World Anti-Doping Agency, or professional sports drug protocols.
The first patients enrolled in the spring of 2015, and the study is scheduled to end in mid-2017. Hopes are high, and time will tell because HGH has been known for its rejuvenation capacity for decades, but there have been some conflicting claims in the medical community.
Though most forward-thinking physicians have been for this exogenous HGH infusion for off-label purposes, there are still many old-school doctors who see it as having the potential to be abused, dangerous, and risky.
One thing is for sure that the best protocol cycles involve low doses, and some doctors prescribe a dosage that is too high. This potential danger is why it is imperative for patients to monitor their IGF-1 levels regularly closely.
Mark Cuban's HGH Clinical Trial and Research Study
The study is double-blind, meaning neither the researchers nor the patients know which group is getting HGH and which is receiving a placebo.
Both teams will receive injections in the abdomen twice daily for one-week pre-surgery and five weeks after.
Patients will be monitored for six months of physical therapy, with strength in both the injured and uninjured legs tracked and general health closely watched to ensure there are no unpleasant side effects.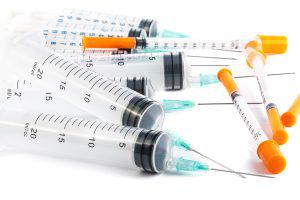 The short, six-week course of GH injections was designed to keep the study firmly in the realm of medical treatment as opposed to performance enhancement, Mendias says.
"No one's going back to the court or the field that quickly, so the effects of growth hormone are mostly transient," Mendias says.
"We don't think there's going to be any long-term benefits, which they're gonna go back stronger than they were before they had their injury. We're hoping to get them back as close as we can to their average strength before they had the tear."
The findings will answer many questions about Growth Hormone therapy.
The Michigan researchers plan to be "extremely transparent" about their conclusions, Mendias wrote in an email.
They will publish results regardless of whether they are helpful or not. He added they would share raw data with others in the field upon request. If follow-up studies are necessary, they will be widened to include other locations, age groups, and both genders.
With many uncertainties and hurdles along the way, Mendias estimates it may take more than a decade for the FDA to consider reclassifying Growth Hormone. If that happens, it will create an exciting challenge for elite sports.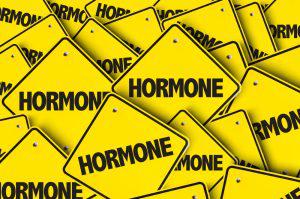 Defining the terms for a therapeutic-use exemption for HGH (dosage, the length of treatment, and the interval before an athlete could return to competition) could be a steep challenge.
Anti-doping authorities would have to devise an elaborate and detailed solution, says Thomas H. Murray, former president of the Hastings Institute, a bioethics think tank in New York State.
"Would I deny [an] athlete the possibility of a more rapid healing and a prospect of a better life long-term with less disability from that injury just because we know some people misuse this drug for sports performance?" Murray says.
"I would find that an impossible position to sustain." Murray, a scholar with extensive experience in advising sporting entities on anti-doping policy and ethics, said caution and skepticism are warranted, even though "I don't think people are going to rip ACLs to take human growth hormone," he says.
"If it's approved for ACL injuries, will people then want to use it for other, less severe injuries, and push to have it administered closer to the time of a performance?
Yes," Murray says. "We know all that will happen. Such policies like this come down to convenient things. Can you create a reasonable set of rules that would shut the door to the most blatant abuses but would leave it open for legitimate therapeutic uses?"
Murray has no objection to sports owners such as Cuban funding this kind of research, as long as the leagues are equally emphasizing injury prevention. But Murray refuses to take sides in the debate.
"It's important to have an appreciation for the irony in all of this," Murray says.
This paradox means it is a slippery slope, where athletes take Growth Hormone as a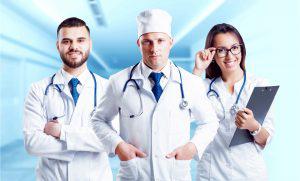 PED. HGH will allow them to train harder, suffer more debilitating injuries due to their increased size and speed, then be treated by a drug that may have helped cause the problem in the first place.
Dr. James Andrews, the orthopedic surgeon to the stars, has performed thousands of ACL reconstructions and says any potential policy change on Growth Hormone will be "a hard row to hoe."
But, Andrews says, a carefully controlled environment like Michigan's clinical trial is the setting to do the correct, detailed work, rather than the barely concealed, ad hoc experimentation going on in sports.
"[HGH] should be studied, it should be researched, and we may find out that the benefits are worth the risk factors," Andrews says. "My hat's off to them because that's where it needs to be evaluated."
The first NBA players who might benefit from the study are probably young teenagers now. However, Mark Cuban is not concerned by either length of time until the benefits are practical or the potential regulatory hurdles.
Cuban was asked: "Given your public profile, people may speculate that you have a commercial/profit-making interest in the study results if they are successful down the road. Please comment."
His response: "Of course I do. If this works, I will figure out an angle to make money from having sponsored a study that changed the game. And if it does turn out that it helps athletes recover faster, I, of course, benefit from my interests in the Mavs and the NBA.
"Feel free to make that the headline. It doesn't change anything at all. The results are the results. Either it works, or it doesn't."
Cuban first brought up the issue of HGH use for injured athletes at the NBA Board of Governor's meetings last October.
At the time, he recommended that the idea of keeping HGH on the league's banned-substance list should be re-evaluated, with the possibility of allowing use by players recovering from injuries.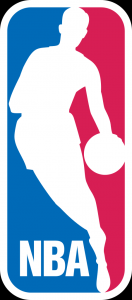 The NBA has been hit with several injuries this season, and the loss of the leading players is devastating to the teams involved.
Also, the fans suffer as well, since the absence of their favorite players makes the games less attractive, and attendance drops.
Despite the reality that a comprehensive HGH rehabilitation program may be years away, the Board of Governors has given their approval to begin the research.
Once the investigation is completed, and a possible and practical solution is available, they will then discuss the issue further.
Cuban said that once the discussion became public, several universities came forward to make proposals to him. "I just want to know what reality is," Cuban stated. "And if we can improve recovery time, obviously that's a plus for all of us, but there was never any basis in fact for not allowing it for use [while recovering from injuries]. It was all marketing. So let's find out. Let's see what's real and not real."
HGH has been known to be helpful in several ways and is considered a comprehensive solution to many common injuries.
NBA players, team owners, and fans are anxious to see if HGH can make a beneficial difference in the NBA.
Reference
A study might change the way sports thinks about human growth hormone
Mark Cuban explains why HGH should be legal in pro sports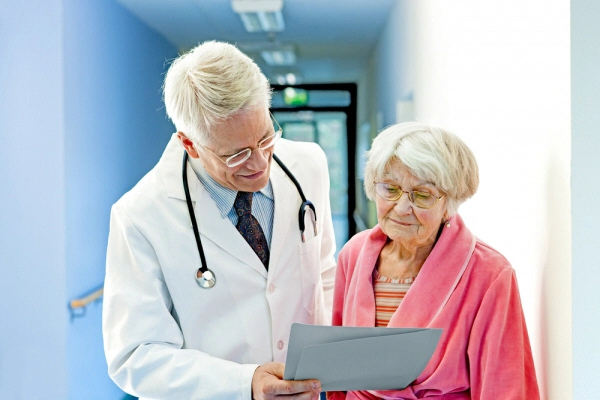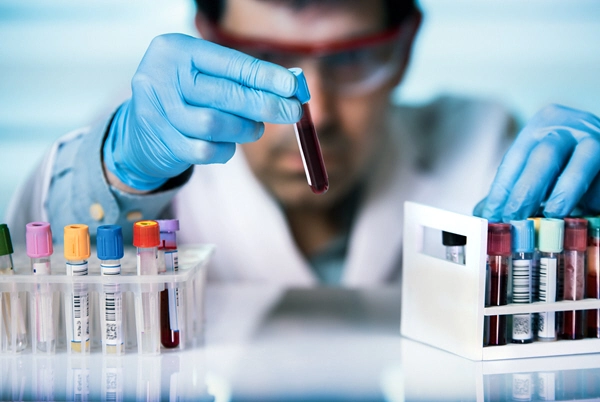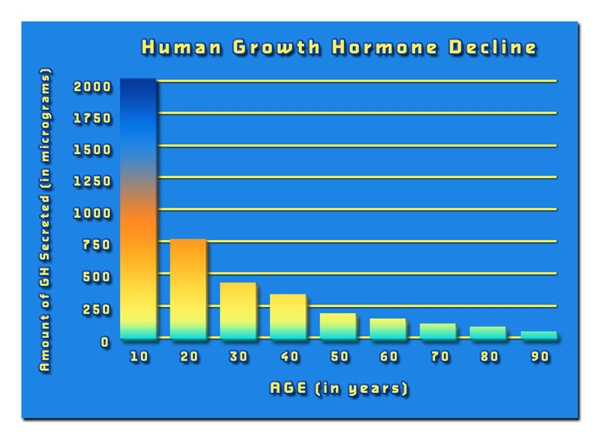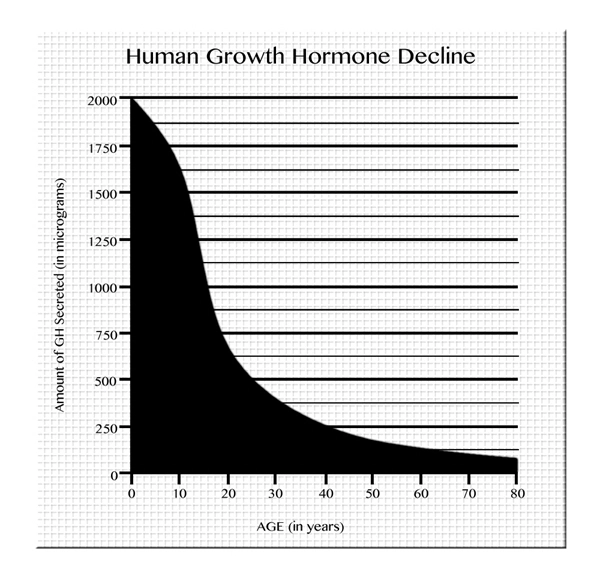 Word Count: 2707