Reading Time:
8
minutes
...and Professional Sports are Leading the Charge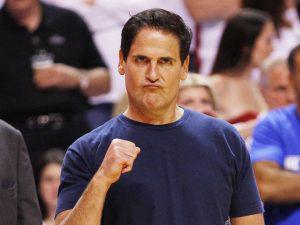 Mark Cuban (yes, the Mark Cuban who owns the Dallas Mavericks basketball team) is interested in human growth hormone – so much so that he is funding his own study on the peptide hormone. Not only is he the owner of a basketball team, an incredibly successful self-made business man, but he is a billionaire in his own right – and he did not become this successful by just thinking within the box and being conventionally-minded. No, he has thought outside of the box his whole life and here he is doing it again, with human growth hormone.
Cuban believes that HGH has more value to it than just being a performance-enhancing drug (PED) or something that only a small portion of the population is able to use per the permission of doctors (as well as something that many people are afraid to even take). He believes that it could actually be beneficial for many people, specifically people who are dealing with various injuries and require therapy. His focus is on injuries sustained by athletes (for obvious reasons), but the results of the study could suggest that HGH therapy is possibly beneficial for older folks or anyone of any age who is suffering from various injuries to the body.
A Forward-Thinking and Open-Minded Scientific Study
Unfortunately, human growth hormone has a stigma around it, as we hinted at previously. Most people think of it as a PED only and are not even aware of its uses in the medical field, for children or adults who have a growth hormone deficiency. It is definitely not something to be afraid of, but of course, with any drug or hormone, patients need to be cautious and follow standard protocols given by a physician.
Previously, HGH was abused as a steroid due to its performance-enhancing effects which led to its banned status in the Olympics and on any professional basketball, baseball or football team. Careers have been significantly affected for many athletes who chose to illegally use the drug, for example, Bill Romanowski, Andy Pettitte and Jason Giambi. Unfortunately, at this time, even using HGH for injury rehabilitation is considered an "off-label" use, meaning that it has not been approved for this use by the Food and Drug Administration (FDA).
In addition to its labeling as a PED and non-approval for off-label uses, the lack of understanding behind the science of recombinant HGH and how it works in the human body has deterred researchers from looking into other uses for HGH therapy, including therapeutic uses.
Mark Cuban is looking beyond the stigma surrounding HGH injections and is hoping that it can help athletes whose careers have been devastated by injury. With certain injuries, some athletes can never recover their strength and abilities that they had before and this can also be a huge disappointment to fans as well. The athlete's career is halted in its tracks and the team owner has just lost a valuable player. The financial cost is equally devastating for both parties.
Therefore, Mark Cuban wants to do something about it. He has decided to fund a clinical trial that is exploring whether recombinant human growth hormone can accelerate recovery from one of the worst sports injuries an athlete can experience: the dreaded anterior cruciate ligament (ACL) tear and subsequent surgery.
A Two-Year Study Examining Role of HGH in Injury Recovery
Cuban's study will take place over the course of two years and will cost approximately $800,000. It will be conducted at the University of Michigan and funded by Mark Cuban's foundation. Cuban states, "It'll be a two-year study that applies HGH to injuries pre-operative to post-operative injury recovery. So if you're able to retain more muscle going into an operation because you're working out and HGH helps build your muscle, and you're able to regain it faster – then we cut the recovery time." And athletes can confidently and quickly get back out into the game!
The focus of the study is on healing after ACL surgery, a relatively common but terrible injury in the professional sports realm. The hope is that human growth hormone will prove to be able to prevent the muscles around the knee joint from weakening to the point where significant strength and mobility is lost, specifically after ACL surgery. Therefore, if proven, it will show that growth hormone could be used correctly and safely to help players get back to their game and NOT enhance their performance in an unnatural way.
The Issue With ACL Injuries
The tearing of the ACL is not a normal sports injury and is not like recovering from a pulled muscle or even a severely pulled muscle. This is because it is a ligament, one that connects the thigh bone to the shinbone. The ligament is suddenly torn when an athlete makes a move that involves a sudden stop, change in direction, or a bad jump or landing. If the injury is very severe, most athletes cannot walk unassisted and will have to stay in bed for awhile prior to surgery – meanwhile, the muscles around their knee weakens – and the chance of returning back to the game weakens too.
It's amazing what many athletes can do with their bodies. It looks like superhuman feats to us normal people, but unfortunately, performing such amazing feats can come at a steep price if it is performed even just a little bit wrong. Stopping and rotating, switching directions, rapidly speeding up, turning and evading (think football and basketball here) can look incredible to non-athletes but many times the knees and quadriceps of these athletes pay a big price. When an injury such as a torn ACL happens, it's incredibly frustrating and even depressing for an athlete to be bed-ridden and inactive while they watch their quadricep muscle shrink and weaken before their surgery can take place – watching the potential of getting back into the game shrinking away too.
With an ACL injury, there is major inflammation, swelling and what lead Michigan researcher, Christopher Mendias calls the release of "angry synovial fluid." Yum!
He says, "It seems to carry a bunch of chemical signals that shrink the muscle and cause some inflammation in the tissue right around the knee joint. […] the atrophy is much more pronounced toward the knee joint."
What concerns many athletes, their coaches and owners of teams is whether or not the knee can ever totally recover from a torn ACL and return back to its pre-injury strength and condition. With standard treatment protocols, you never really know. Sometimes athletes bounce back great and others have ruined careers. A traumatic experience for some. What affects athletes the most is in the area of quickness and range of motion and for most sports, you need and want both to succeed. In addition, after an ACL injury, the other knee is now more prone to damage and the athlete is at increased risk for early osteoarthritis. The joint could also be prone to tearing again.
A retired NFL cornerback, Terrell Thomas, says, "I tell people the rehab is two years...you're rehabbing through the season and the off-season. It's not one of those injuries where you do your six months and move on with your life." He himself has had three surgeries on his right ACL and so he speaks from experience.
Currently, new technology and treatment methods are being explored as to whether they can benefit injured athletes. These include stem cell therapy, platelet-rich plasma (PRP) treatment, testosterone replacement therapy and now human growth hormone therapy as well.
Mark Cuban and University of Michigan Collaboration
In 2013, an article was published where Mark Cuban was calling for additional research into growth hormone as a healing technique and Christopher Mendias, lead researcher, with a Ph.D. in molecular and integrative physiology, answered the call and got in touch with Cuban. The study is what resulted from that communication. It was time for HGH to be properly and scientifically explored as a solution to muscle atrophy associated with ACL surgical reconstruction, a surgery that takes place 250,000 times a year in the United States alone.
Lead researcher, Mendias and his partner, Dr. Asheesh Bedi, hypothesize that HGH injections will help to preserve the muscles around the knee joint via activation of a the protein insulin-like growth factor-1 (IGF-1). This protein is stimulated by the production of HGH and in turn stimulates strong tissue growth while at the same time blocking another protein that stops or slows down growth, called Myostatin, that is actually triggered for release by bodily injury.
The clinical trial is looking for men of 18 to 35 years of age who are about to undergo ACL reconstruction surgery for the first time. The men are not allowed to be subject to NCAA, World Anti-Doping Agency or professional sports drug protocols due to the use of human growth hormone. The study started in 2015 and should be ending in mid-2017. The hopes are high that this study will show promising results because growth hormone therapy has been known for years to have rejuvenation effects on its patients for decades. However, there is always conflict in the medial community regarding this use – some physicians support the off-label use and other doctors believe it is too easy to abuse and too risky.
Cuban's Growth Hormone Clinical Trial
Now for the specifics of the clinical trial and research study. The study will be double-blind which means that none of the men or the researchers themselves will know which patients are receiving the HGH injections or the placebo. Both groups (HGH and placebo) will have injections in the abdomen two times a day for one week prior to surgery and for five weeks after surgery.
After the surgery, the patients will be monitored for six months with physical therapy, with strength levels tracked in both the injured and uninjured legs, as well as general health to observe any side effects.
The focus of the study is on medical treatment and not performance enhancement in any way especially with the treatment only lasting a short six weeks of growth hormone injections. Mendias states, "No one's going back to the court or field that quickly, so the effects of growth hormone are mostly transient. We don't think there's going to be any long-term benefits, which they're gonna go back stronger than they were before they had their injury. We're hoping to get them back as close as we can to their average strength before they had the tear." The researchers are planning to be "extremely transparent" with their methods and conclusions.
If the study proves promising and the patients are greatly helped by growth hormone therapy, then the FDA could have a challenge on their hands in terms of reclassifying growth hormone. Will there be an exemption for using HGH in therapy for elite and professional athletes when necessary? The former president of the Hastings Institute, a bioethics think tank in New York State, Thomas H. Murray, says, "Would I deny [an] athlete the possibility of a more rapid healing and a prospect of a better life long-term with less disability from that injury just because we know some people misuse this drug for sports performance?"
Thomas Murray has a lot of experience in advising sporting entities on anti-doping policy and ethics and says that caution and skepticism are normal but he says, "I don't think people are going to rip ACLs to take human growth hormone."
Either way, the hormone should be studied in a professional and clinical setting to determine whether it really could benefit the human body in a therapeutic way after a sports injury. We already know that it benefits the human body in other ways, especially when a person is suffering from an imbalance or deficiency. Mark Cuban himself states, "The results are the results. Either it works, or it doesn't."
Cuban believes that keeping human growth hormone on the NBA league's banned substance list should be re-evaluated, with it possibly being used to help athletes recover from injuries. This was proposed to the NBA Board of Governors who approved the start of the research.
All we have to do now is wait for the results!
Reference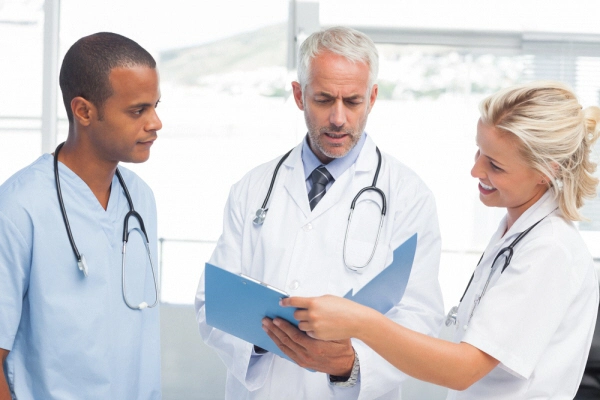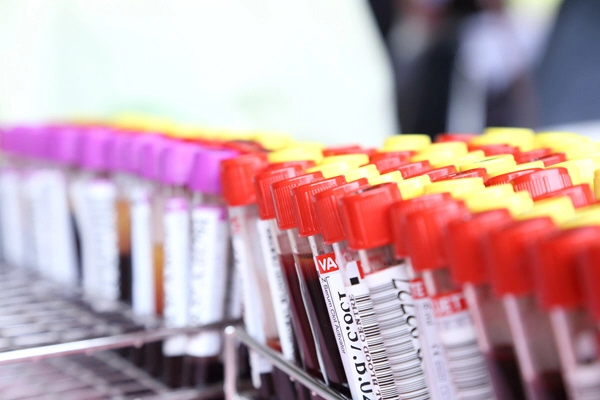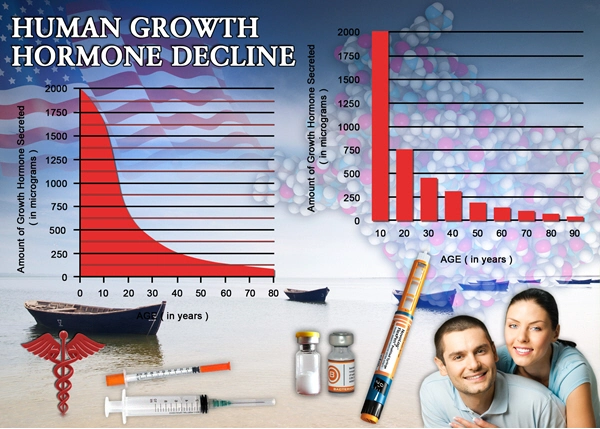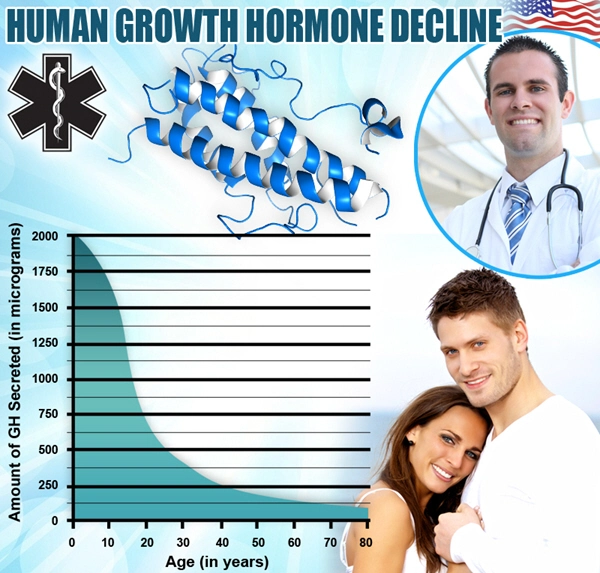 Word Count: 2063