Reading Time:
5
minutes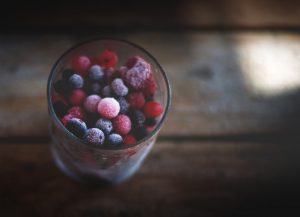 If you find yourself running from one thing to the next, have an on-the-go lifestyle, have a large family to feed, or just can't find the time to cook, you might want to consider adding more frozen foods to your diet.
With such a hectic lifestyle, you're probably finding that your fresh fruits and vegetables or meats are going bad too quickly before you even get a chance to cook them, especially after you let them sit for a few nights when you just didn't have the time (or energy!) to cook.
Instead of always turning to fast food or take-out on those exhausted nights, try using up some frozen food that is quicker to cook and prepare for the night.
Frozen Food Can Be Healthy AND Affordable
Not only can frozen food be more affordable than fresh, but it can also be just as, if not more, nutritious. You do not need to worry about it going bad as quickly as the fresh stuff, and many times it can be super quick to prepare a meal with. Let's list some freezer staples you need to stock up on now and other affordable frozen food options you should consider!
1. Fruits and Vegetables: This is a duh! Of course, you should have more frozen fruits and vegetables because they are incredibly healthy for you. And hello, smoothies!! You probably already have a few of these stashed in your freezer, but if not, here is why you should.
Number one, fruits and vegetables are full of all kinds of vitamins, minerals, and fiber. Eating different kinds of each will give you different amounts of vitamins and minerals.
It's good to keep a mix on hand. Obviously, they will also have a longer shelf life than the fresh stuff. Another great thing is that they're usually cheaper than their fresh counterparts, especially when the produce is out of season.
Research has also routinely shown that frozen fruits and vegetables do not have a lower nutritional quality than fresh. Sometimes, freezing even improves the nutritional quality given that the crop was picked at peak freshness and then frozen, whereas the fresh produce has to be shipped and could be shipped for days at a time, losing freshness.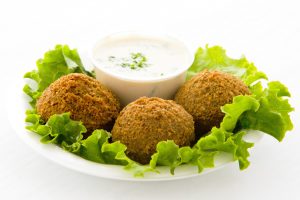 2. Falafel: Maybe you haven't heard of falafel before, but it's a dish that is popular with vegetarians and vegans, for good reason. It's full of protein and fiber!
A yummy Middle Eastern dish, it is made out of chickpeas or garbanzo beans. A 2 oz. Serving three small falafel patties adds 12 grams of protein and 5 grams of fiber to your dish.
Frozen falafel is precooked, so it's super easy to prepare and can be ready in about 10 minutes or less. Try eating falafel with tzatziki or hummus. It can also be a side or mixed in with other dishes. It can also be added to salads and bowls to add that extra protein-fiber punch.
3. Edamame: Also known as soybeans, edamame is another freezer staple you need, especially if you want to easily and quickly boost your protein intake. You can steam or boil these beans for a few minutes while still in their pods.
Soybeans contain compounds called isoflavones, which are what give soy its great health benefits. In fact, research has linked isoflavones to multiple health boosts:
increased heart health
better weight control
suppressing certain types of cancer
healing type-2 diabetes
suppressing menopause symptoms
Try adding edamame to salads or bowls or even as a side dish.
4. Turkey Meatballs: Turkey is an excellent choice if you want to reduce your intake of red meat. Turkey is an excellent alternative because it has lots of protein and little fat. With meatballs, there is also no skin to deal with!
These are super convenient because you do not even need to thaw the meatballs before cooking. They can go straight into the oven, the air fryer, the microwave, or just cooked on the stove. Add turkey meatballs to spaghetti or with a side of rice and veggies.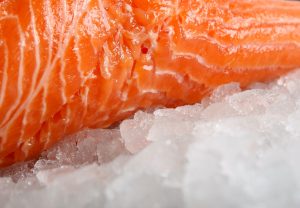 5. Chicken or Fish Patties: Another great alternative to red meat, frozen chicken and fish patties are easy to make and usually cost less than red meat. Both are full of protein, and chicken has many B vitamins, iron, and selenium. The nutritional benefits will vary depending on the type of fish you get. Salmon and tuna have lots of omega-3 fatty acids, for example.
6. Cauliflower Rice: Cauliflower rice is pretty popular among the low-carb crowd. This "rice" is basically shredded cauliflower and will lower your meal's carb count while increasing fiber, vitamin, and mineral content. Increasing fiber intake can improve your gut health and lower your risk of heart disease, type 2 diabetes, obesity, and even cancer.
Eat cauliflower rice as you would with regular rice by adding it to fried rice, stuffed vegetables, or even smoothies and burritos.
7. Brown Rice: Frozen brown rice is another excellent option, especially if cauliflower rice is not your thing. Regular brown rice takes a long time to cook, but the frozen variety is much shorter. Brown rice is also healthier than white rice because it has more fiber and phenolic compounds, which act like antioxidants.
Brown rice can be added to almost any type of meal, such as salads, bowls, porridge, stir-fries or as a side dish.
8. Veggie Pizza Crust: Instead of regular pizza crust, try a veggie pizza crust for a nutritional boost to your pizza night! Regular frozen pizza is highly processed; if you want to cut down on processed foods, you can start here. Eating a pizza with a veggie crust will actually increase your daily vegetable intake. Currently, The most popular are cauliflower crusts, but there are also zucchini and broccoli crusts. We highly recommend adventuring out and trying something new. You never know, you might like it!
9. Greek Yogurt Bars: Now for the sweet stuff! Greek yogurt bars can satisfy your sweet tooth cravings while still being nutritious and healthy. Greek yogurt is high in protein and low in carbohydrates and sugar. There are also lots of probiotics! Even though they're frozen, the yogurt bars still contain some live cultures of good bacteria.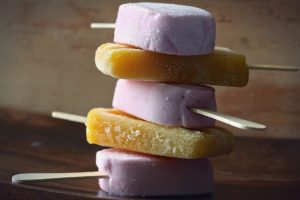 Just keep on the lookout for ones that have added sugar. You want to avoid these. Also, look for ones that say "live cultures" on them.
10. Ice Pops: A healthy dairy-free frozen alternative is ice pops. Just buy the ones that have a low sugar content. Some can even offer less than 50 calories a serving. Sweet, but healthy!
Hopefully, this list has given you some fresh ideas about how to incorporate frozen foods into your diet for a simpler breakfast, lunch, or dinner. We all have busy lives, so do not feel guilty about eating frozen foods. They are just as good for you!
Reference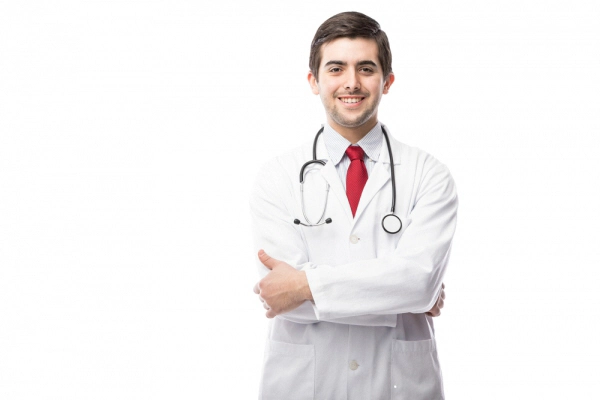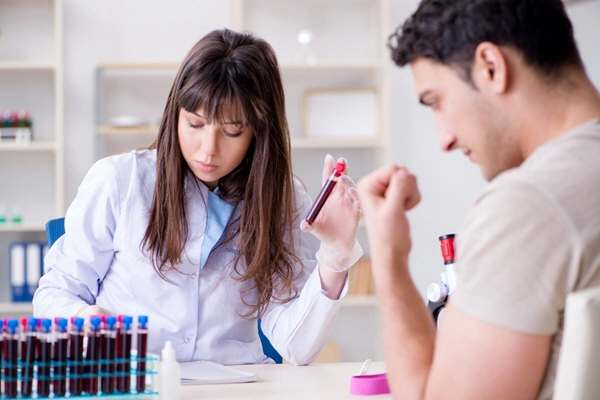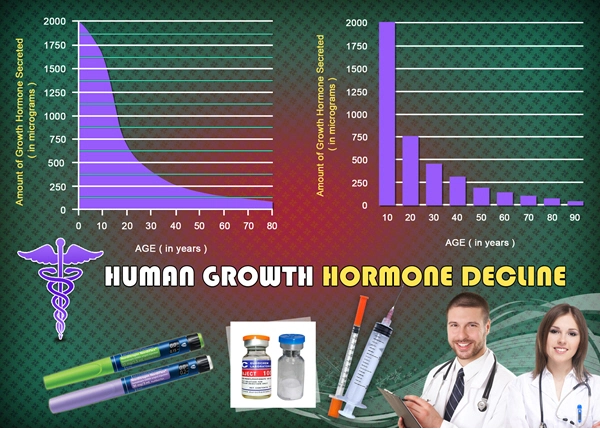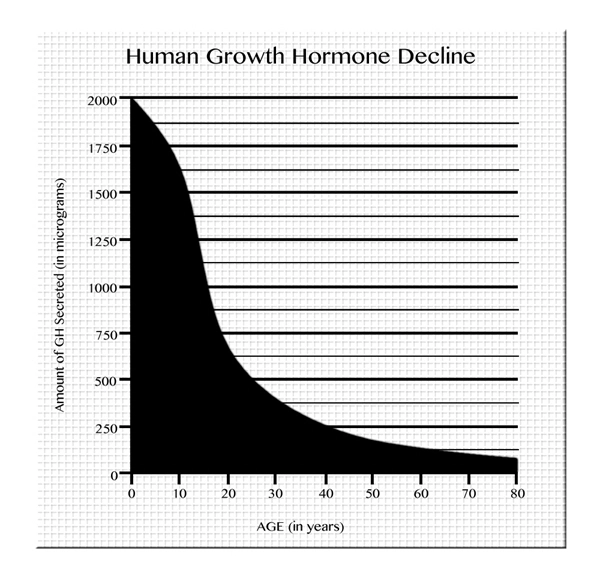 Word Count: 1143